I. Introduction
I declare this project on topic.
II. The Heep
Here are some photos the day after I brought it home. I bought it on EBay without having had a chance to inspect it, but it seems to be in better shape than I thought. The prior owner said it had been sitting in a field for three years after the motor grenadeed itself. The rest of the Heep is in pieces in the garage.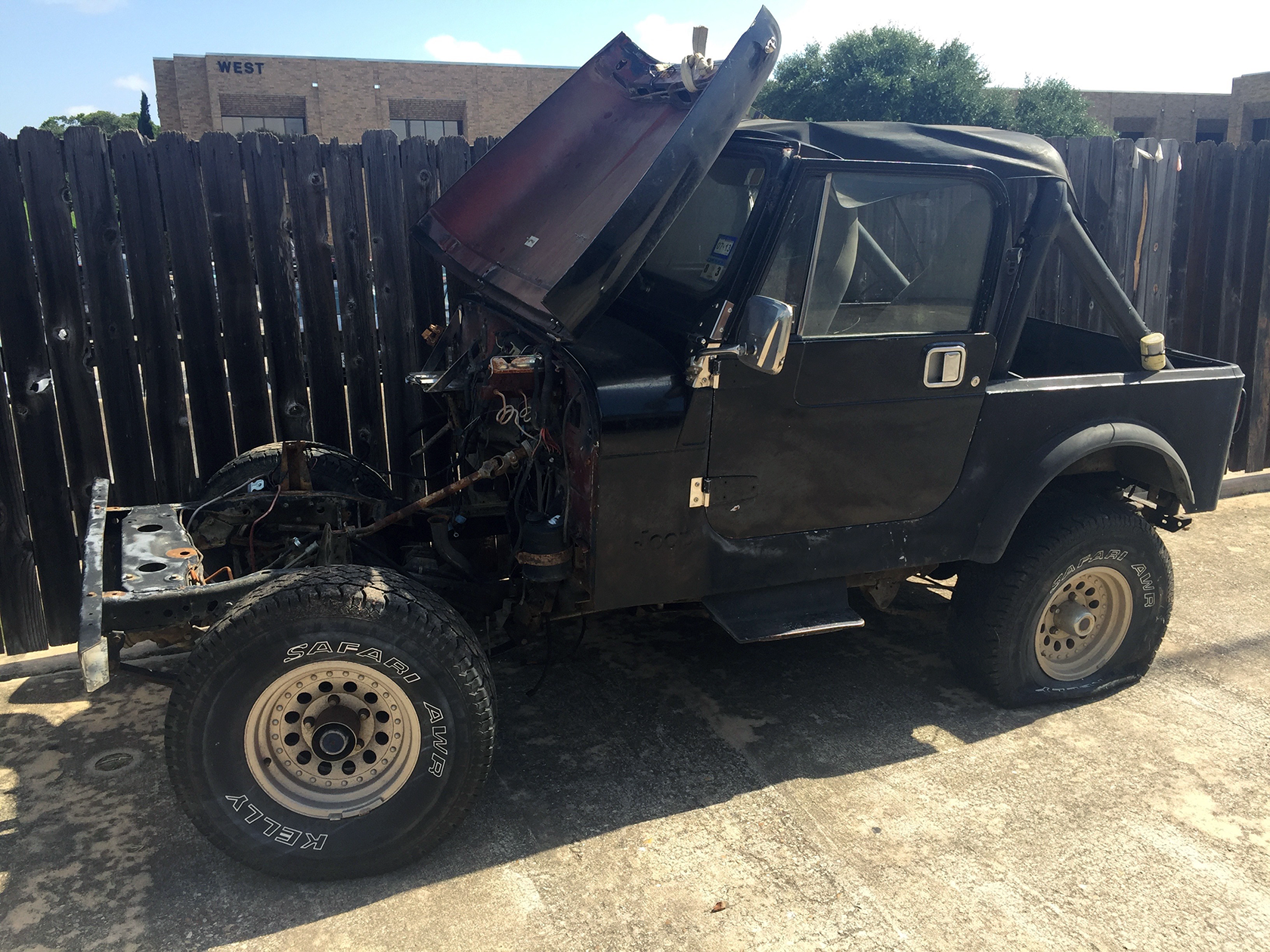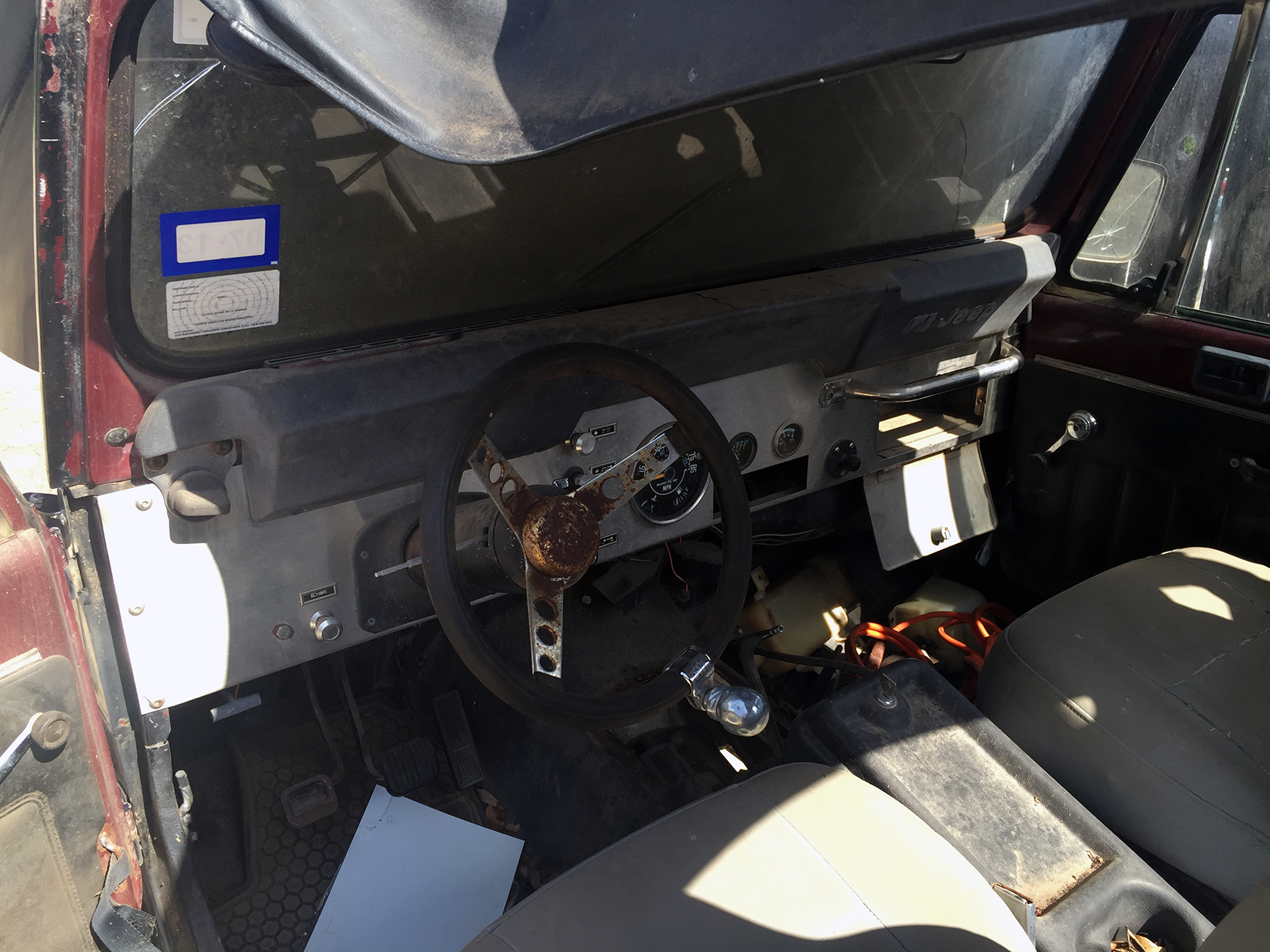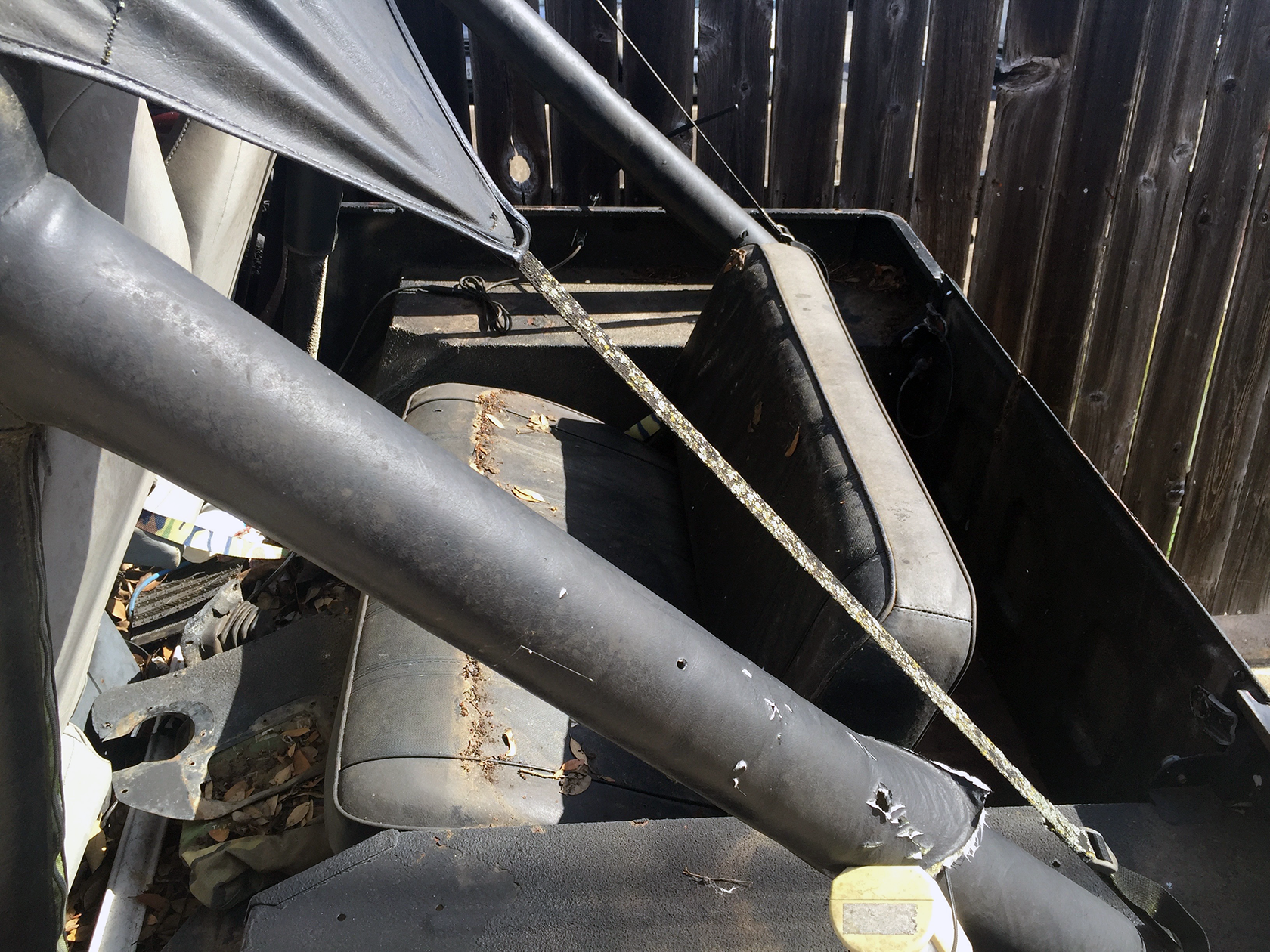 Original rear seat in surprisingly nice shape.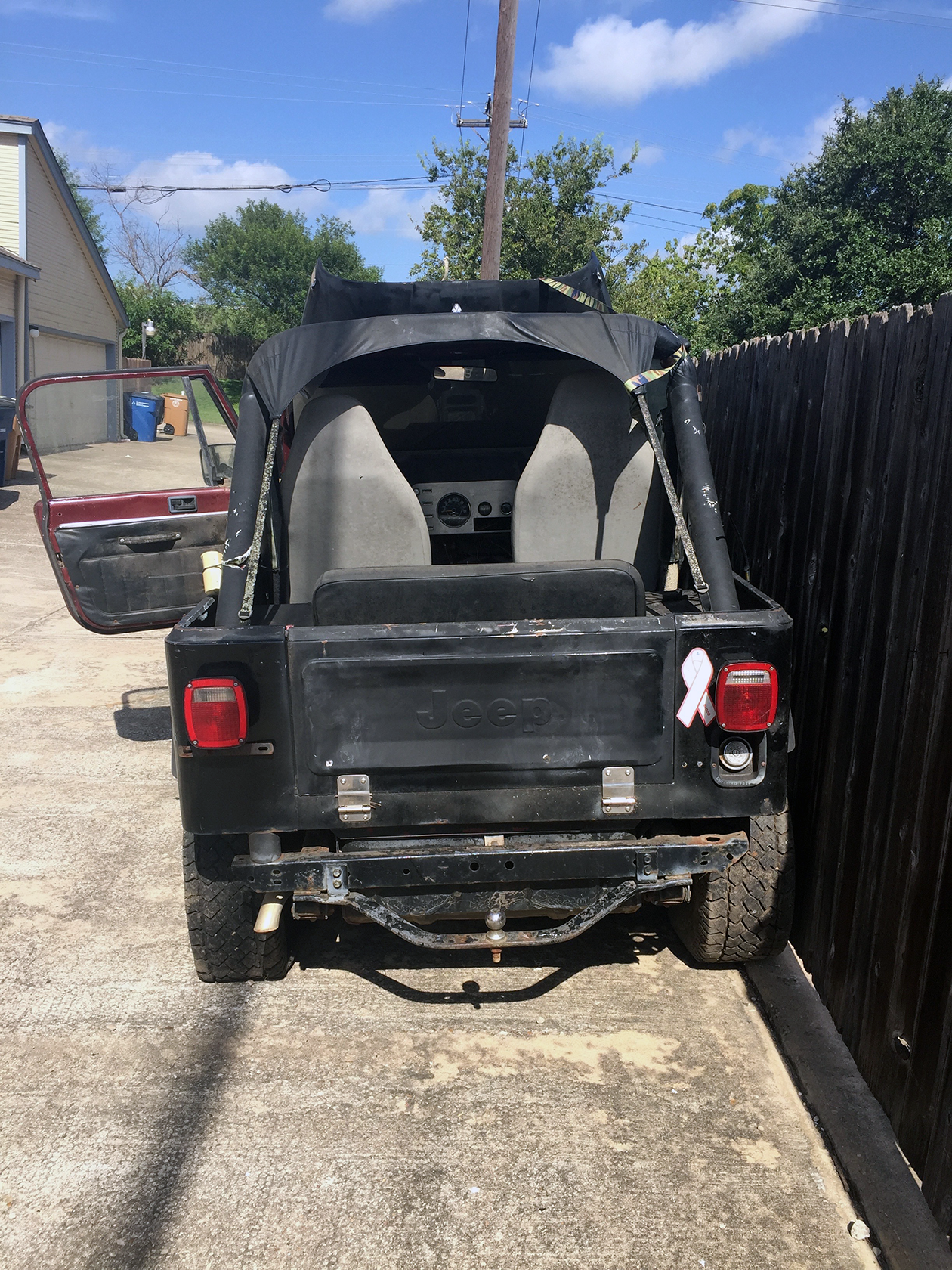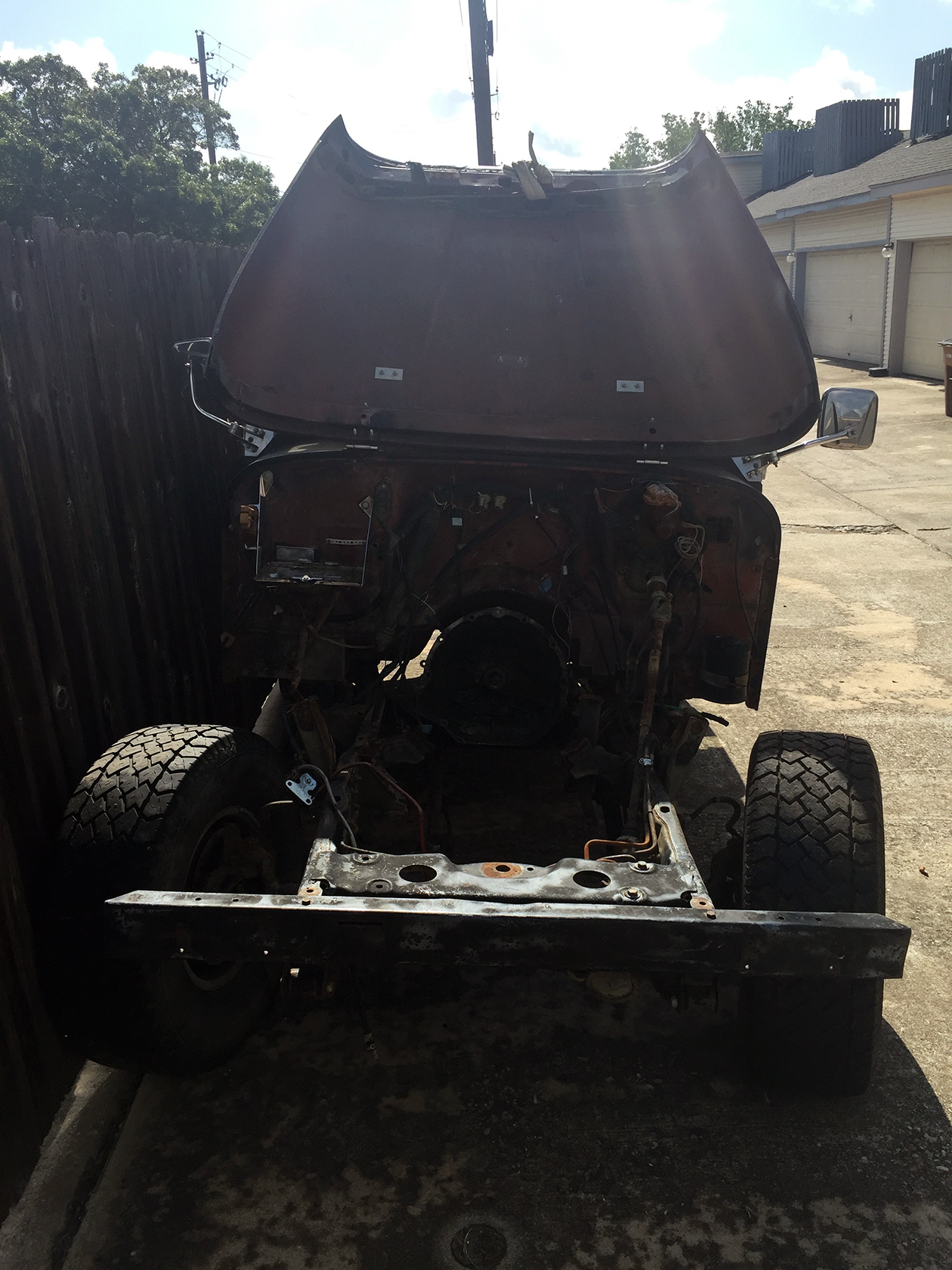 With the hood on. With progress like this, I'll be done in no time.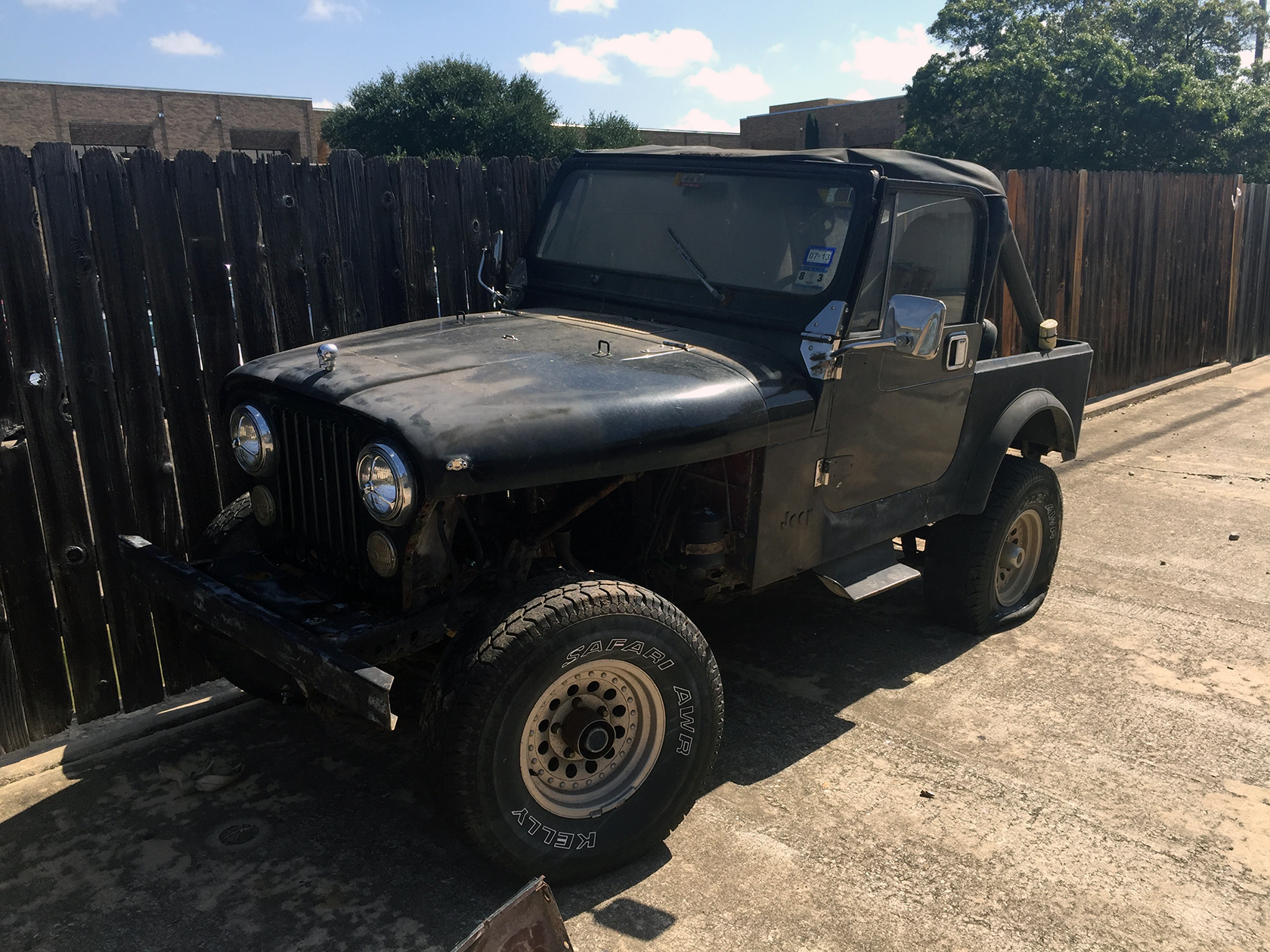 This was a nice surprise.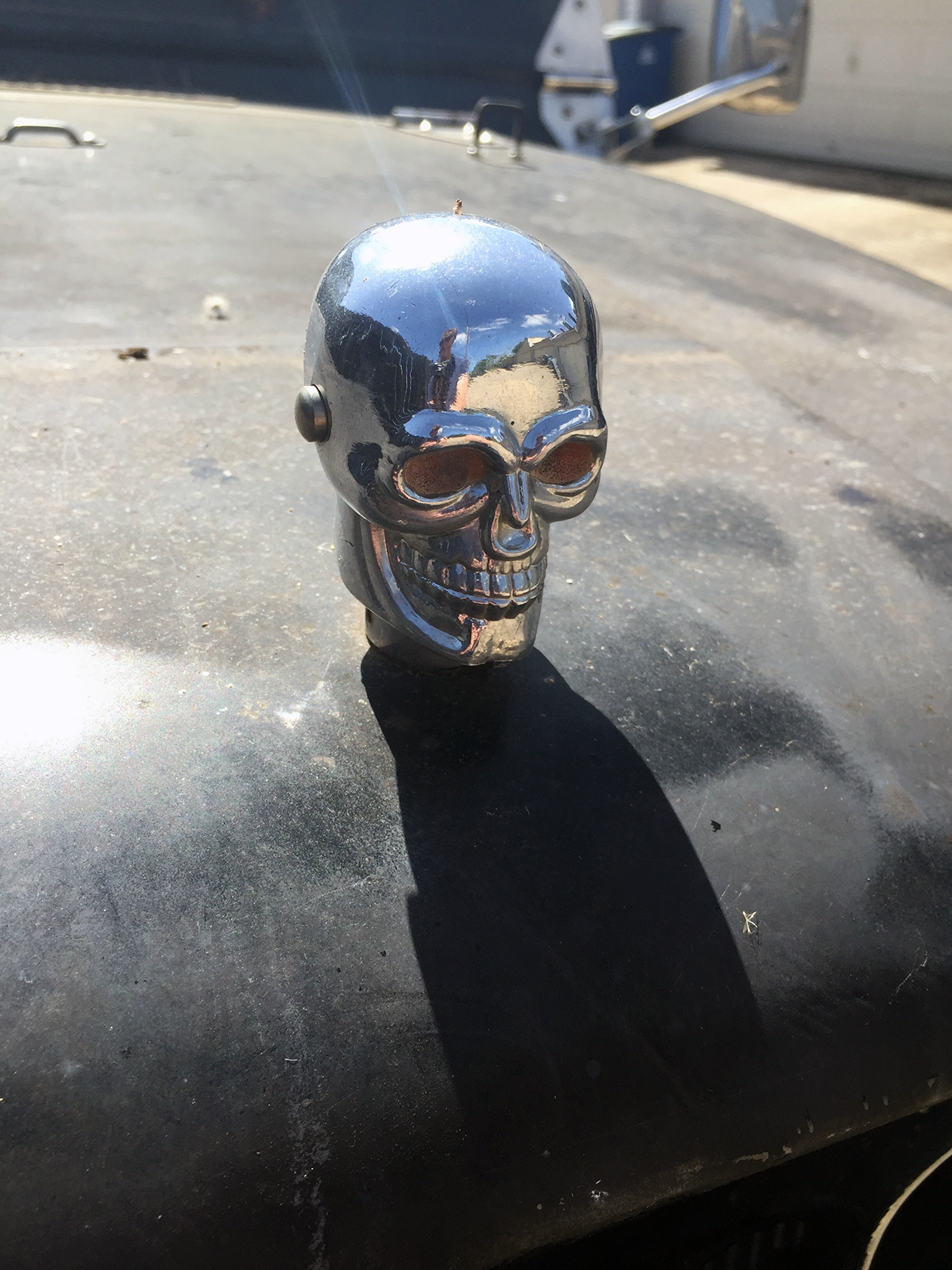 And so was this. It's too bad the T5 won't be staying :frown2: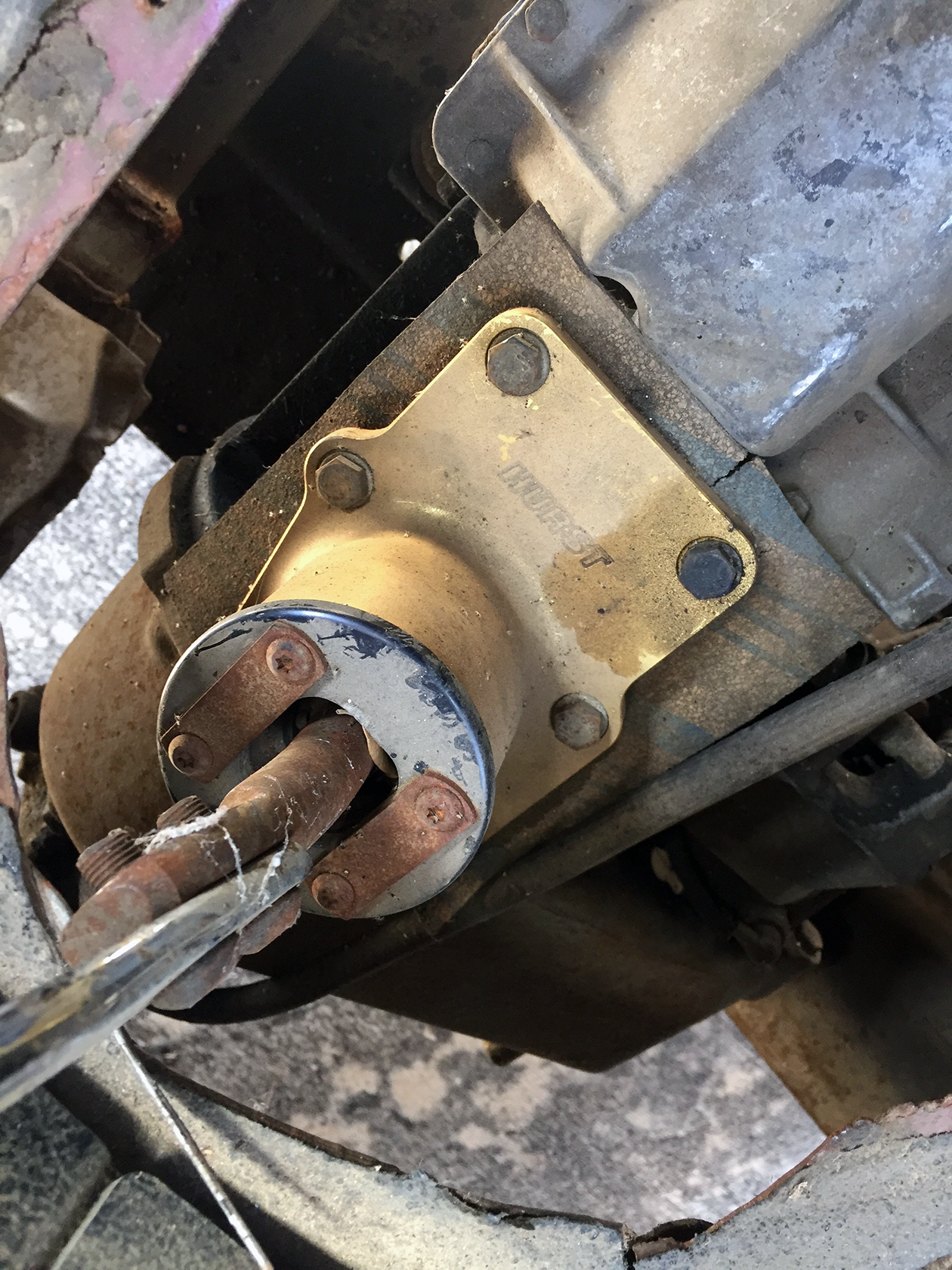 III. New Tires
I decided the first step was to order new tires. My thought was that new tires would make the car easier to roll around because they would actually hold air. I also figured it would be nice to have the tires on to examine fitment before settling on a final lift setup. My fear is whether or not I can get the project done before these dry rot too...
I went with Mickey Thompson Deegan 38s in 33x12.5x15. I never thought I would be excited to buy tires.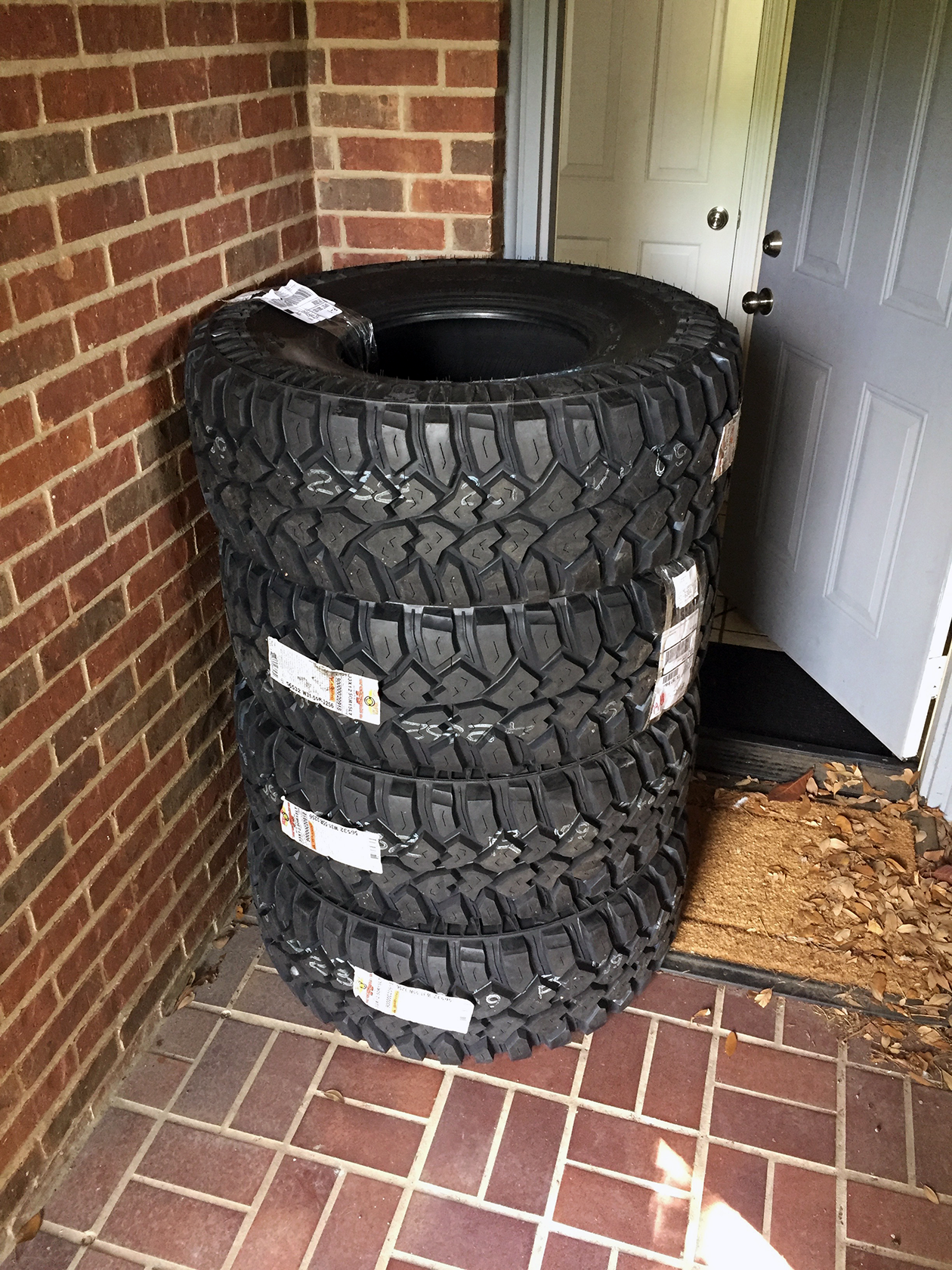 Was curious how they were going to look.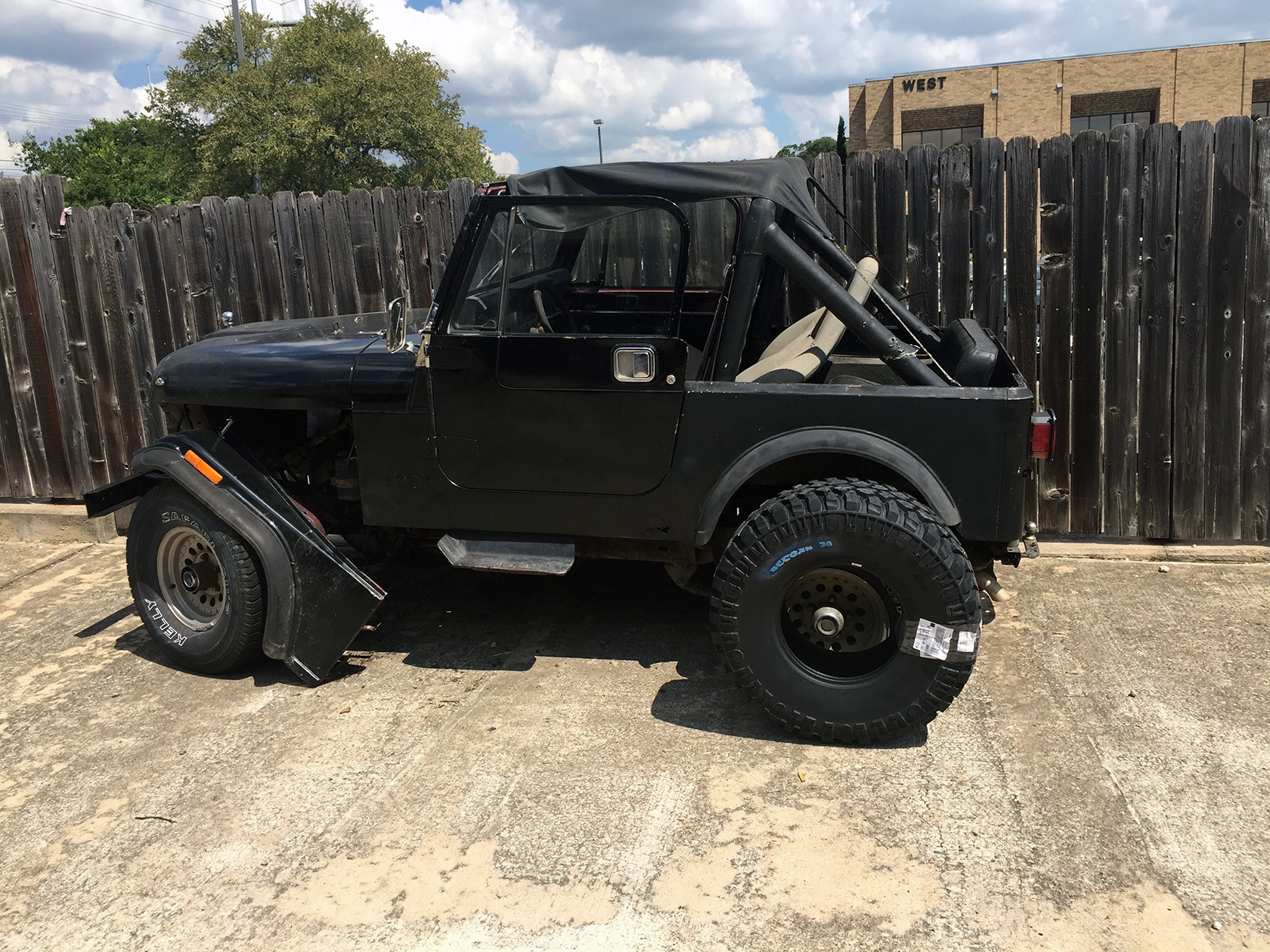 Heep rolled in.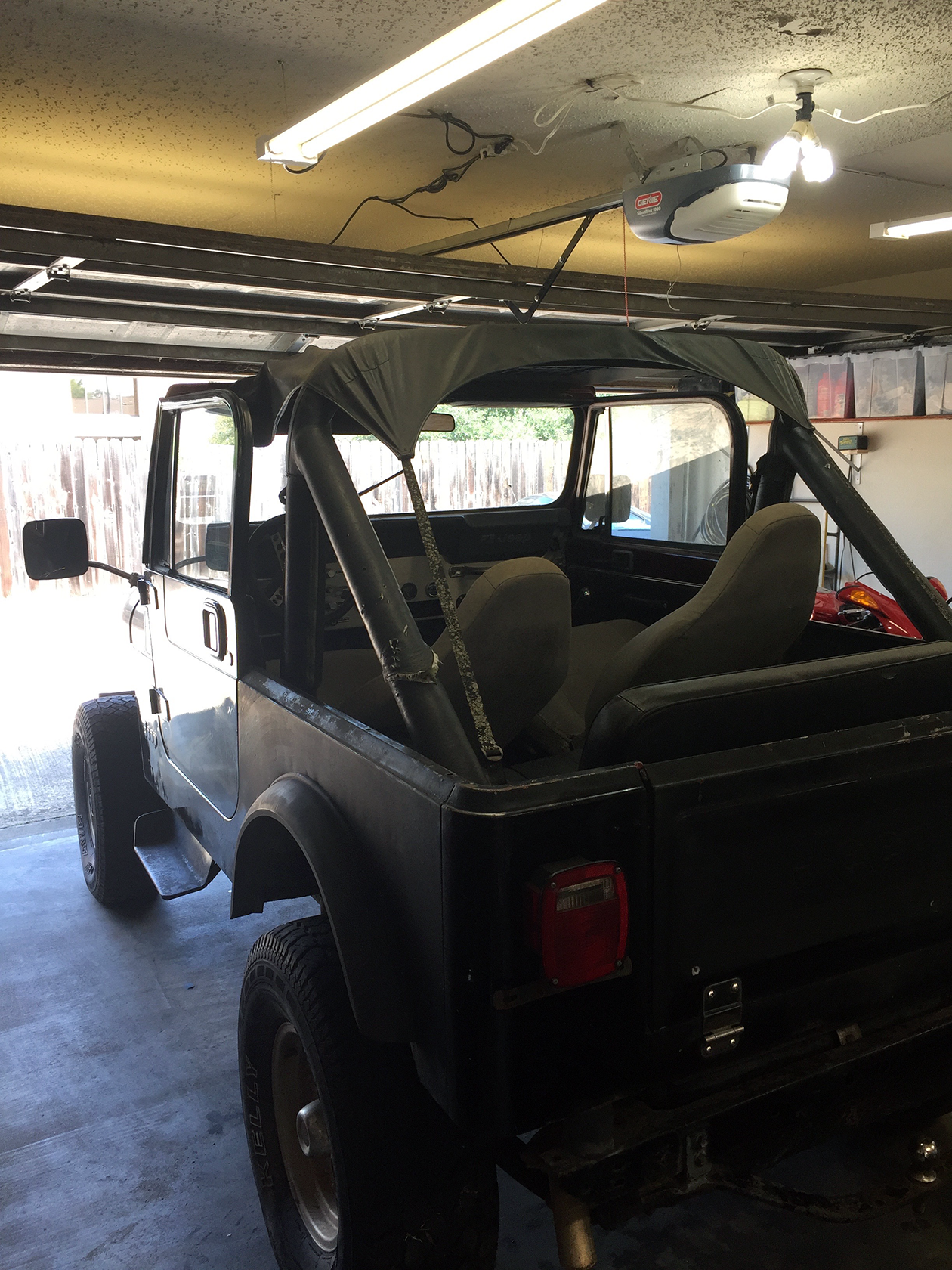 Jacked up. Filthy.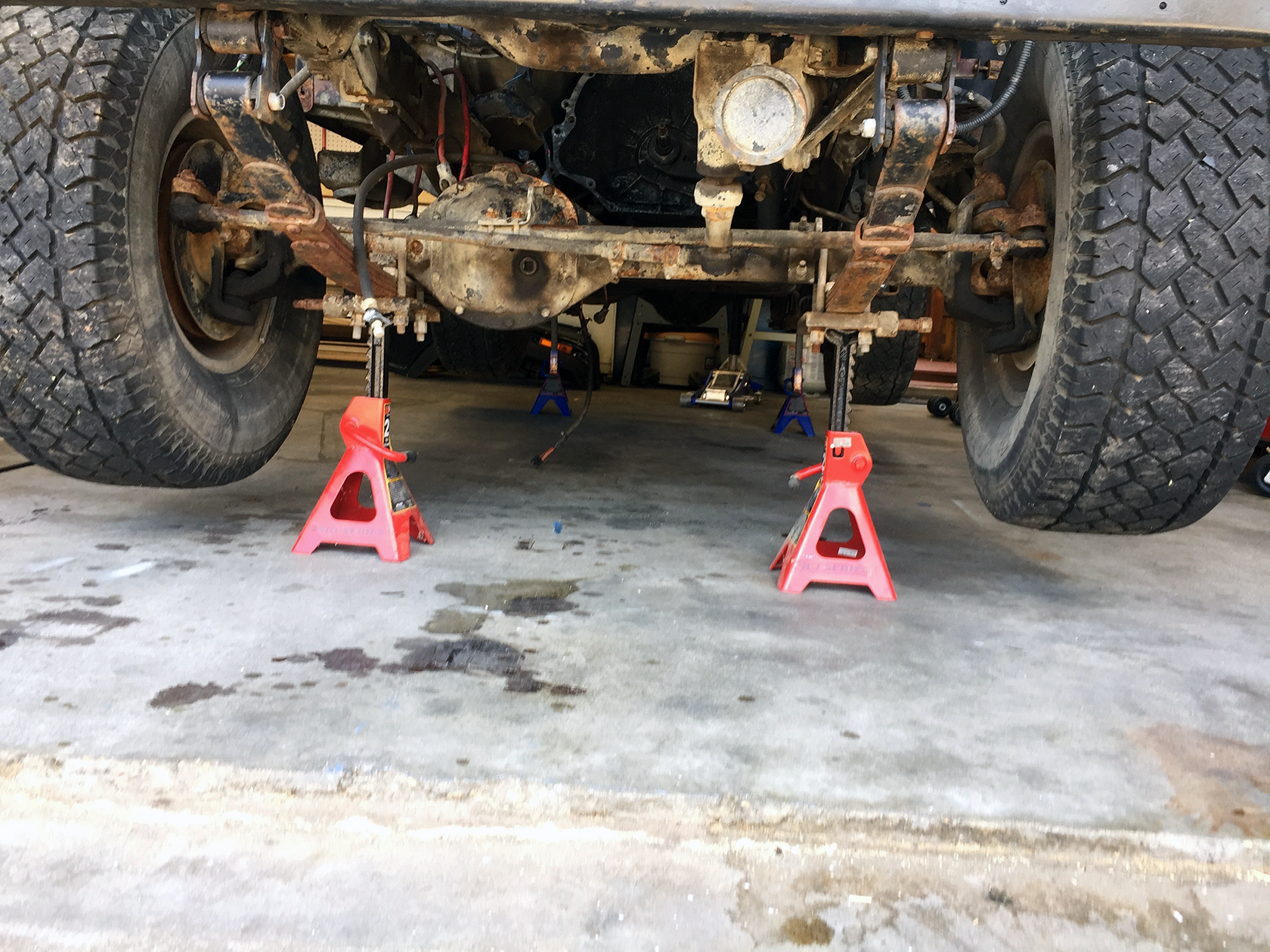 Something that will be a recurring challenge in this build is that my normal car isn't spacious. I didn't want to wait for a friend with a truck, so I ended up making 6 trips like this...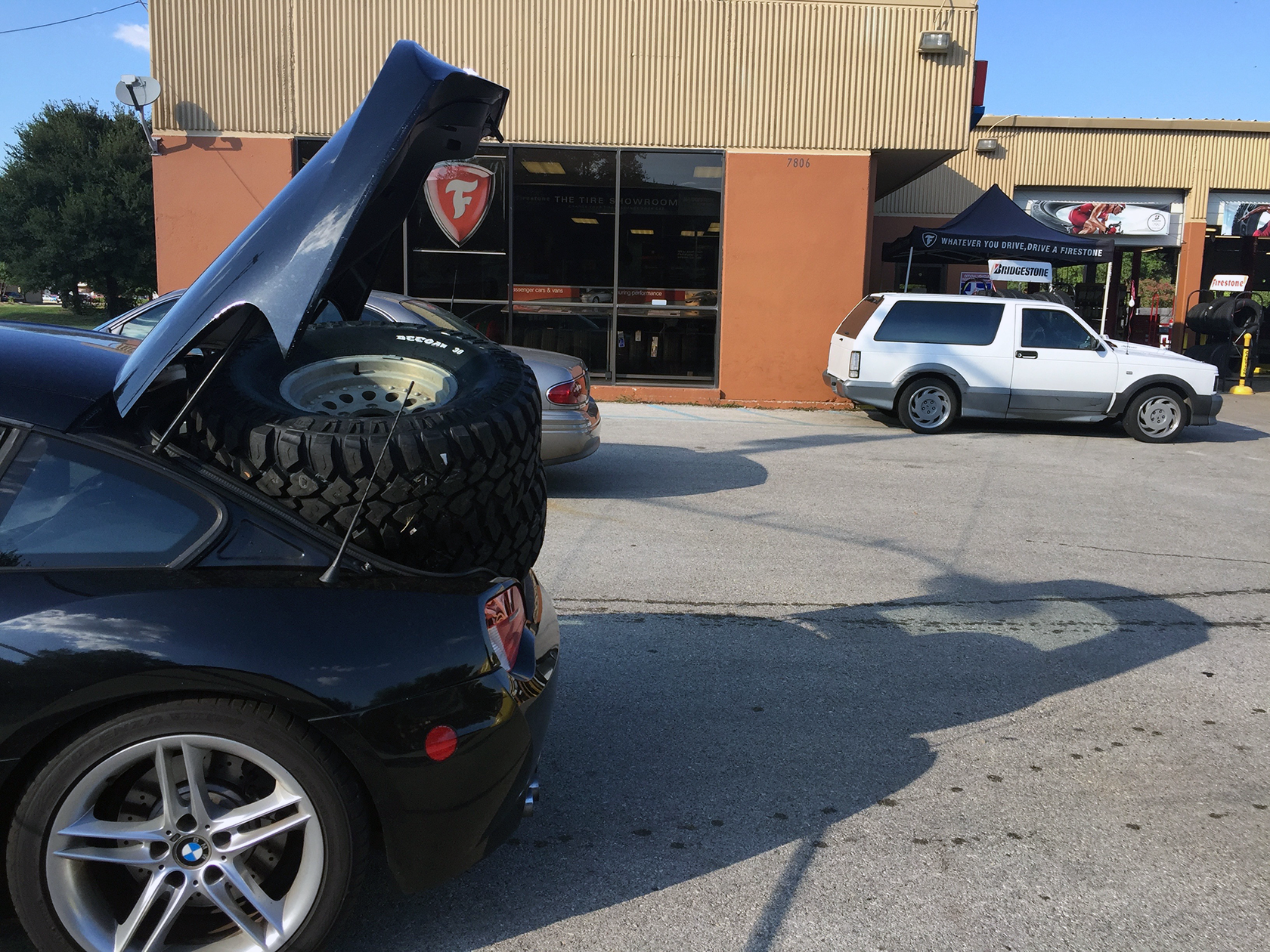 Eventually I had them all home.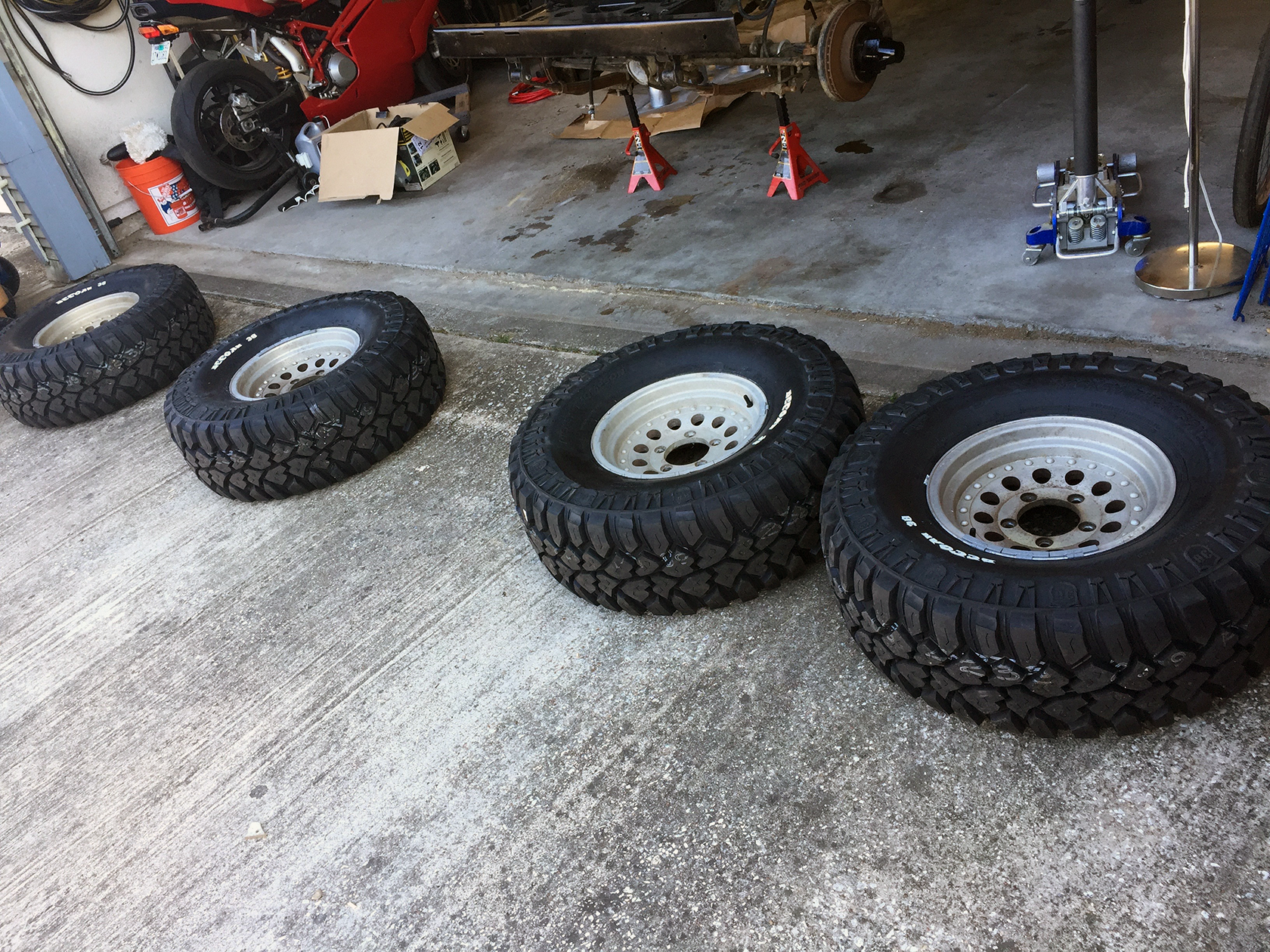 And then they were mounted. I think the Heep has a 2.5" spring lift and a 3" body lift. I haven't decided what I want to do in the long run, but I'm pretty confident I want to go with a shorter body lift.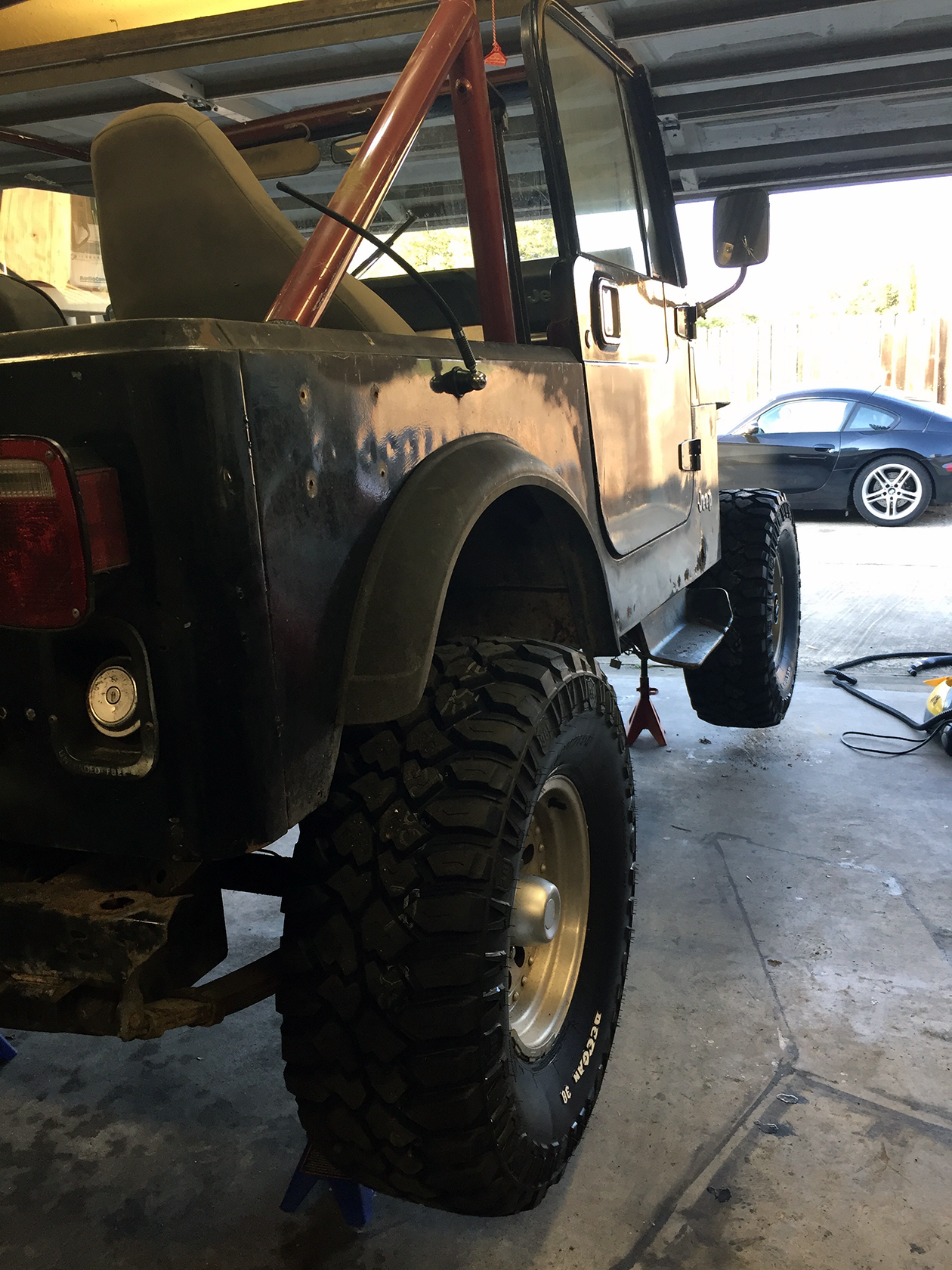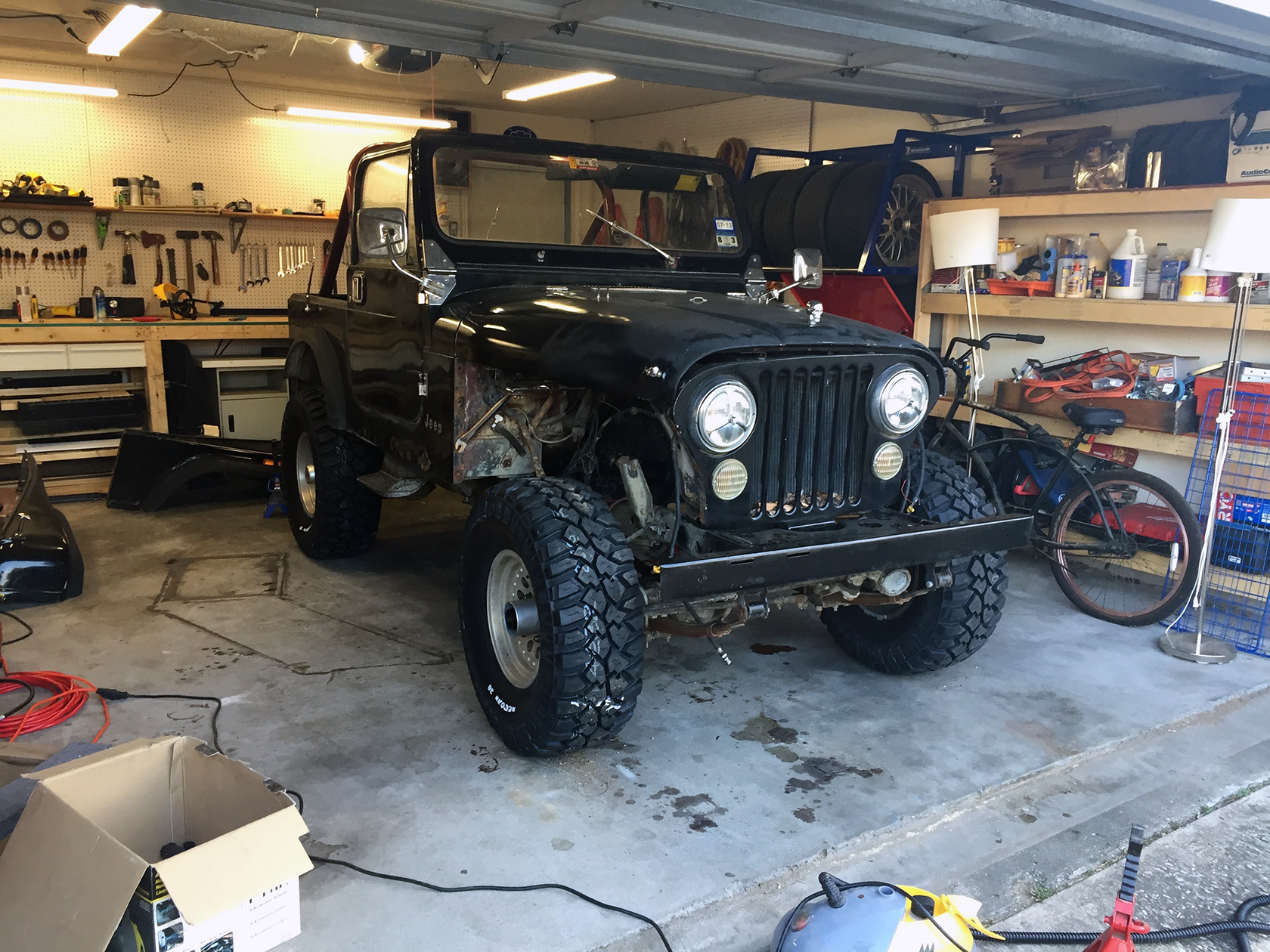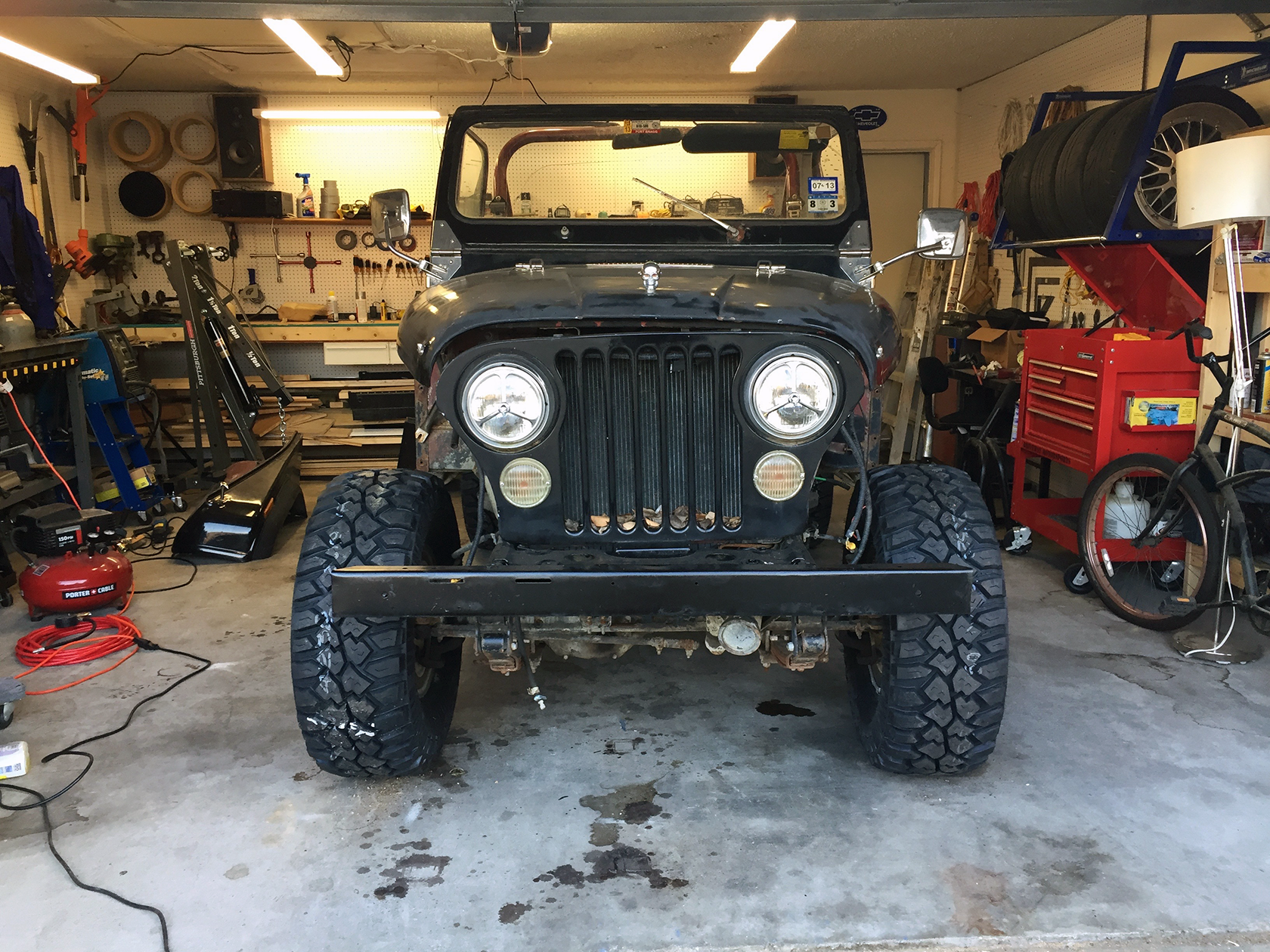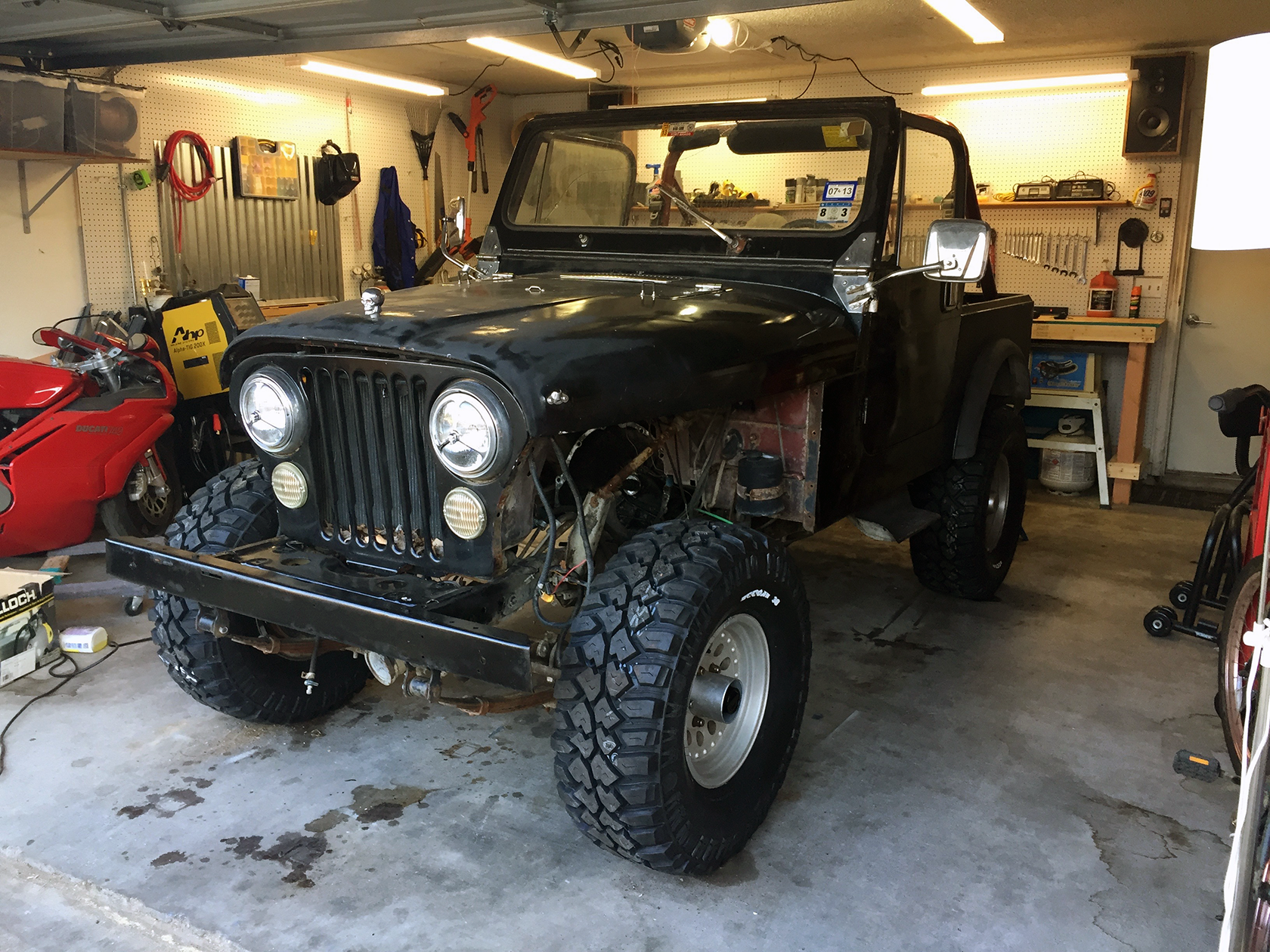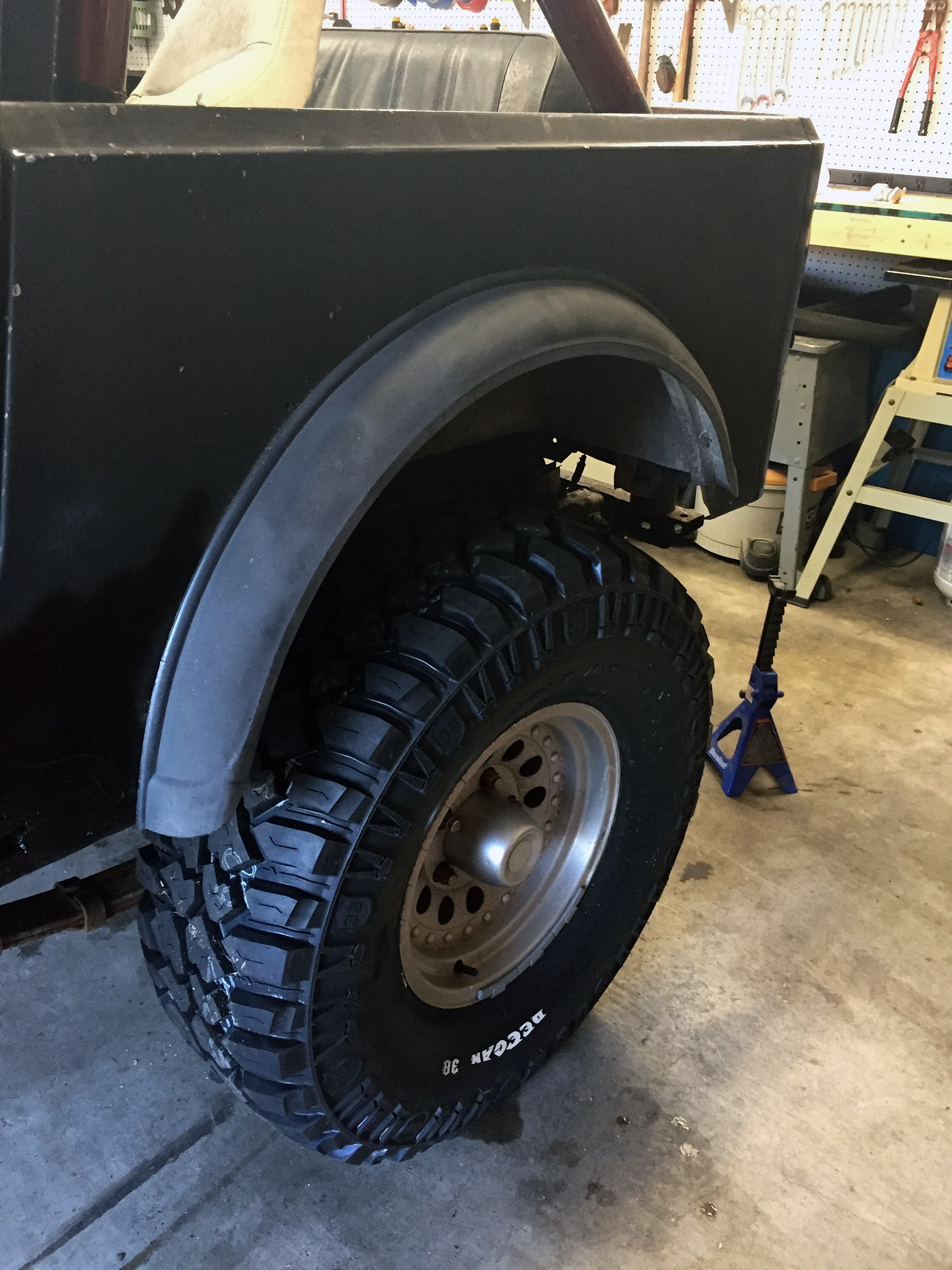 [/img]