---
---
Site Admin
Posts: 1063
Joined: Wed Oct 26, 2005 12:40 am
make with the Heep updates!
www.drivewaymotorsports.com
FTW!!!
But first we are going to need more GIN!
---
Working on it! Also, we have so many new emojis!
Dominick
---
So I believe this thread left off with me wrapping up the compressor after cooler. I'm going to pick back up with the rest of the compressor installation and some air tool stuff before getting back into the Heep itself.
First, I wanted an air reel. This one popped up on sale at Horrible Freight for about $65, so I decided to give it a go.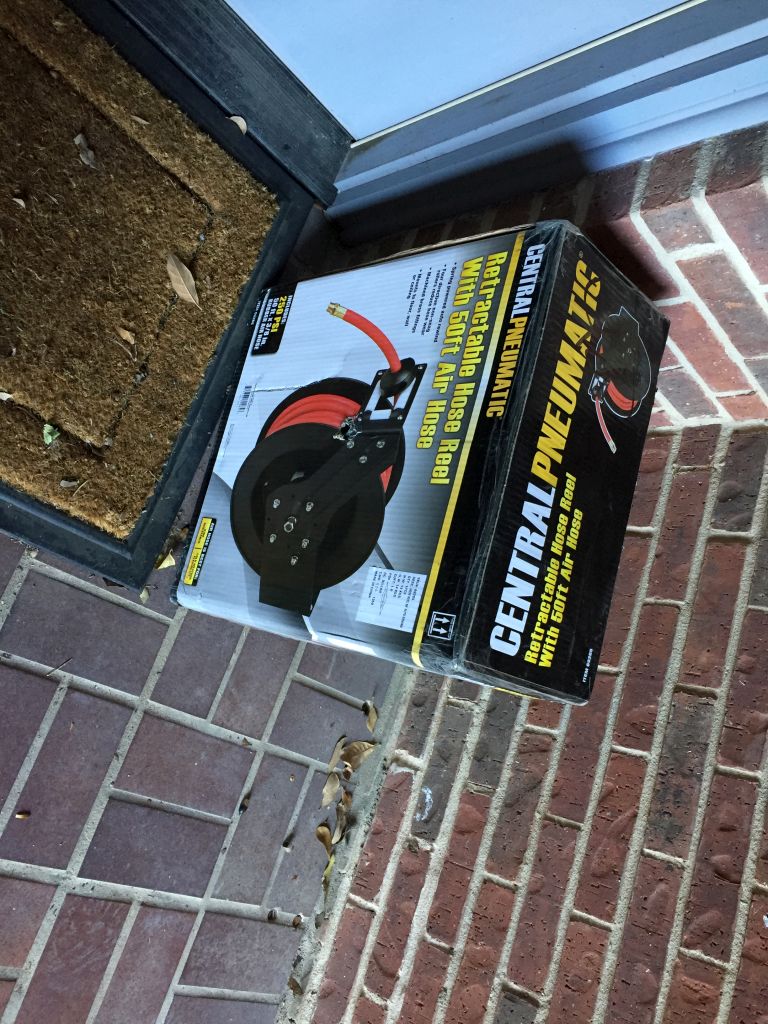 The reel needs a whip hose to tie into the compressor. This hose has a fitting on one side that spin independently of the hose, allowing it to be screwed into the reel and the compressor.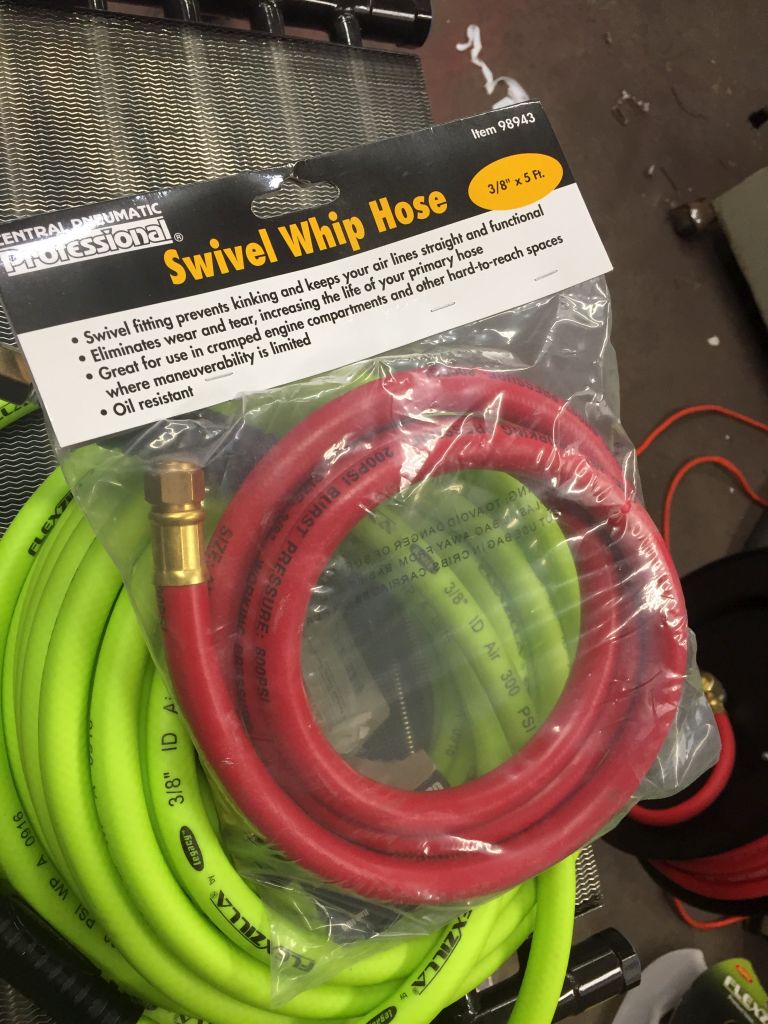 Reel prior to mounting on the wall.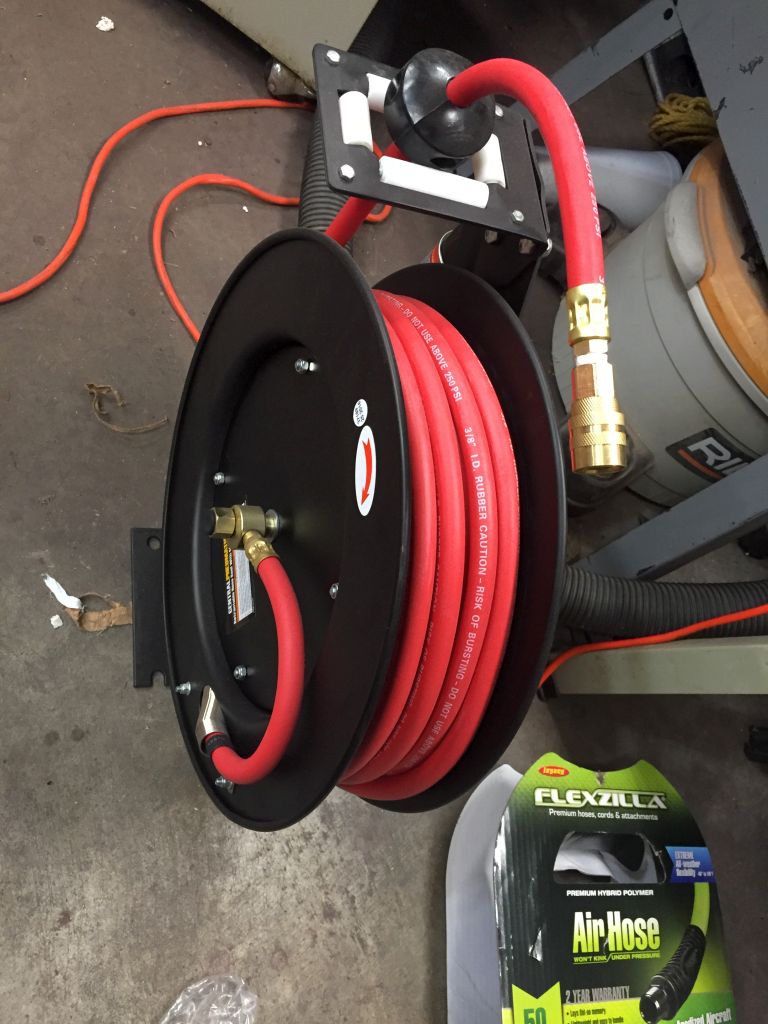 Installed. This setup has proven to be extremely convenient. I sometimes find myself using air tools instead of electric because its easier to get them out and put away.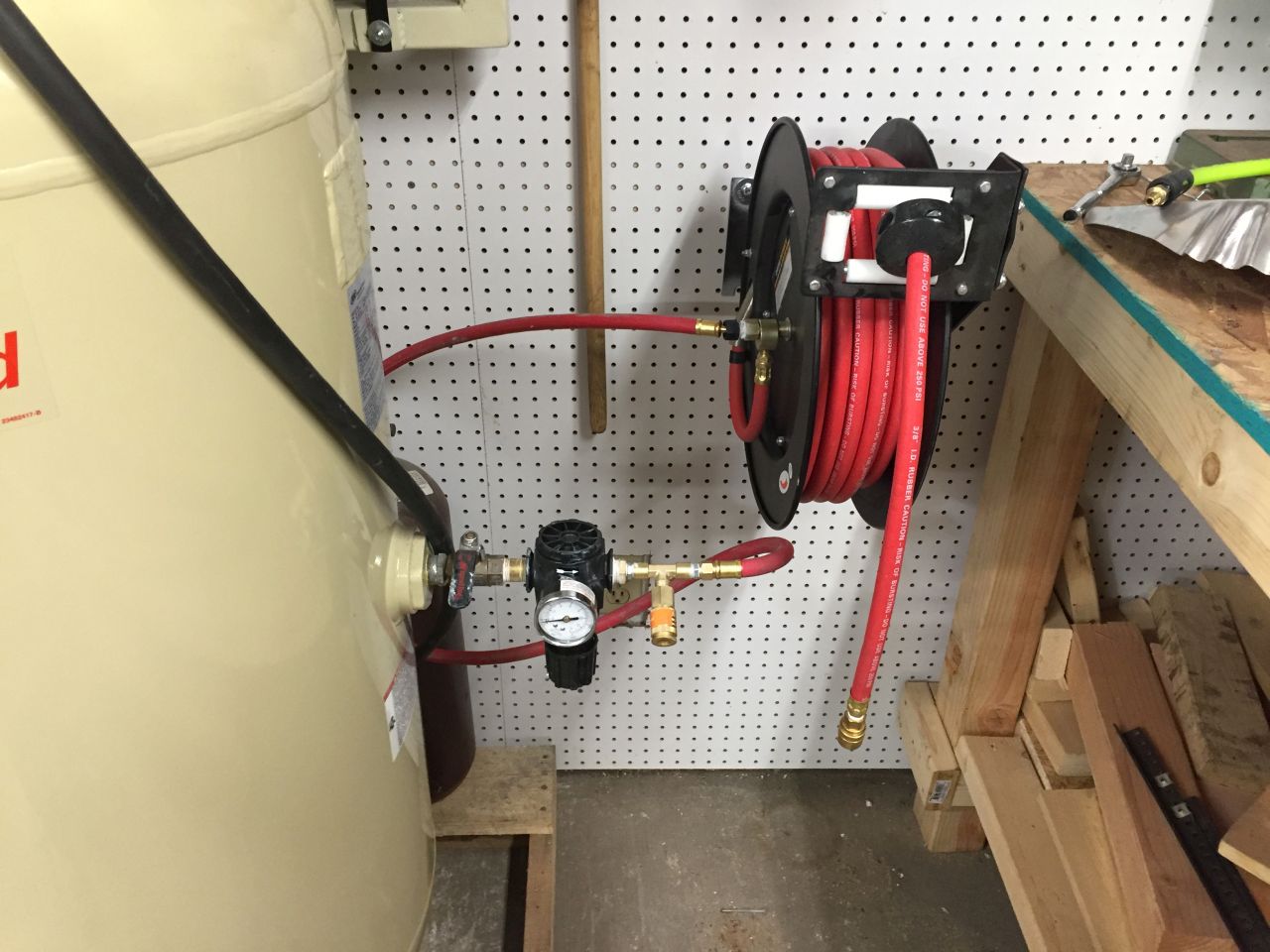 That said, if I were to do it again, I would probably buy a Flexzilla hose reel. I bought a Flexzilla hose in case I wanted to drag two lines to a project and I'm really pleased with its quality. The HF reel gets the job done and was very cheap, but I've already had to replace the crimped on fitting and the hose itself seems to be of dubious quality.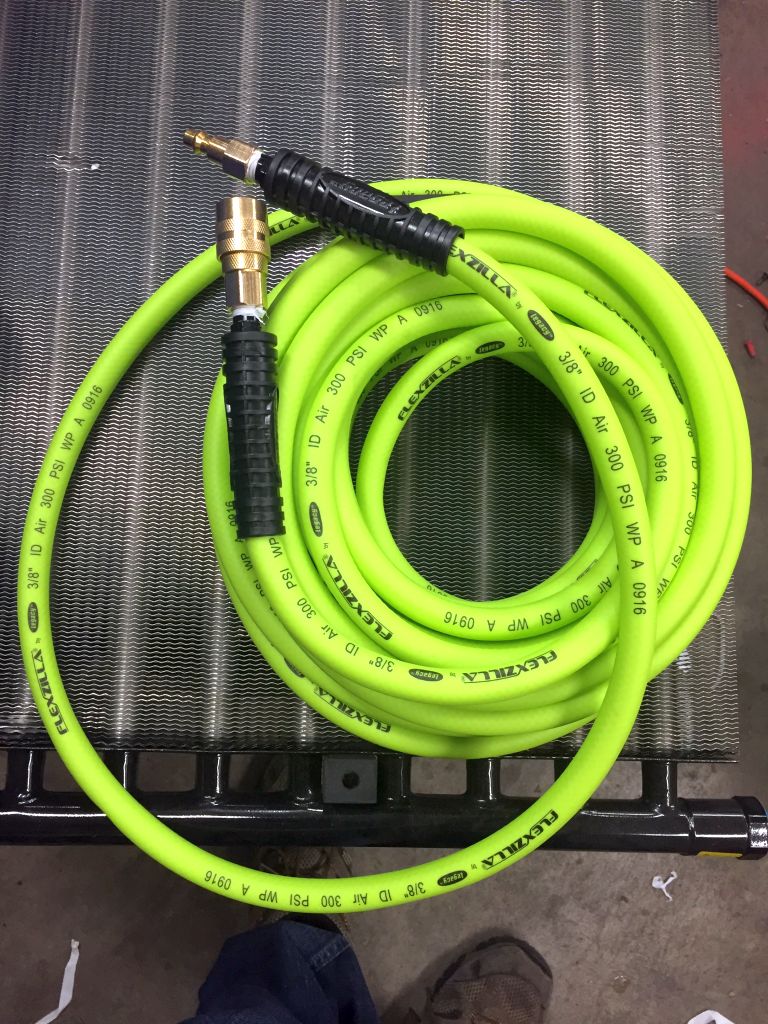 Dominick
---
Site Admin
Posts: 175
Joined: Tue Apr 11, 2006 5:02 pm
Location: Santa Barbara
Contact:
There has been a lot of progress on the muscle heep... Id sure like to see some photos.....
---