Presents from Classic Enterprises.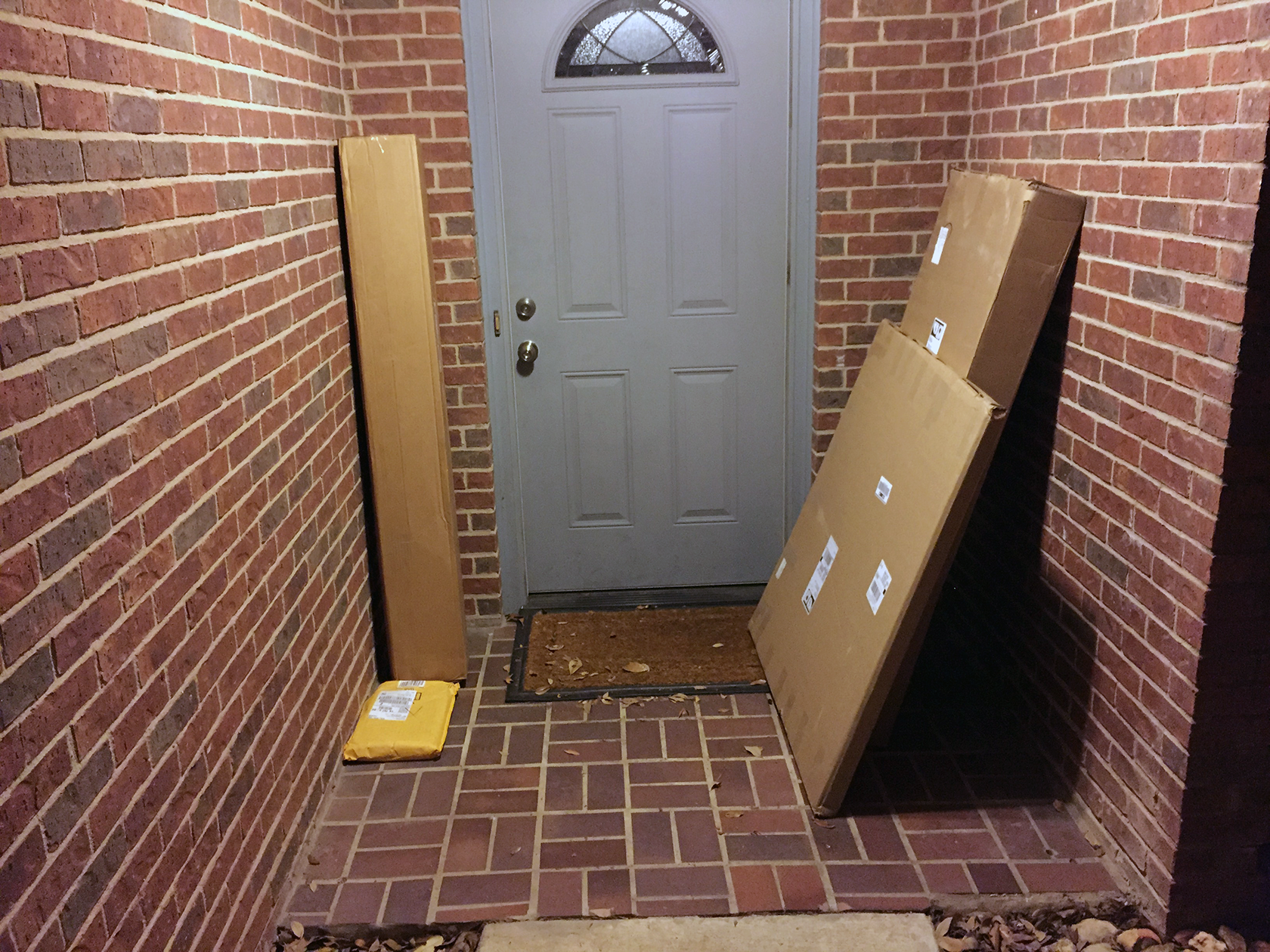 I decided it would be good to replace the entire floorpan.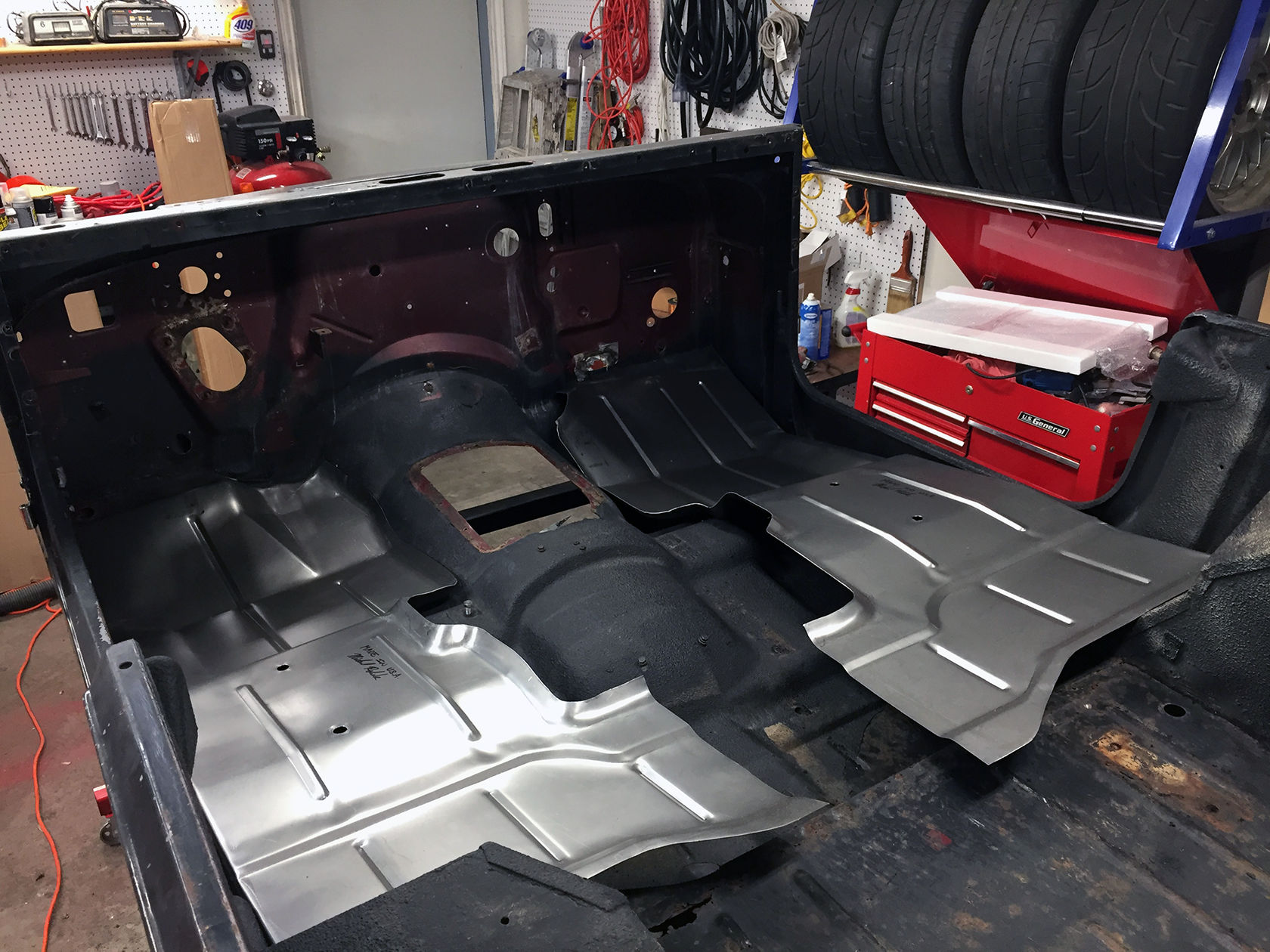 This is cool: each panel is signed by the person that made it. The metal looks to be gauged appropriately and the construction quality appears very good.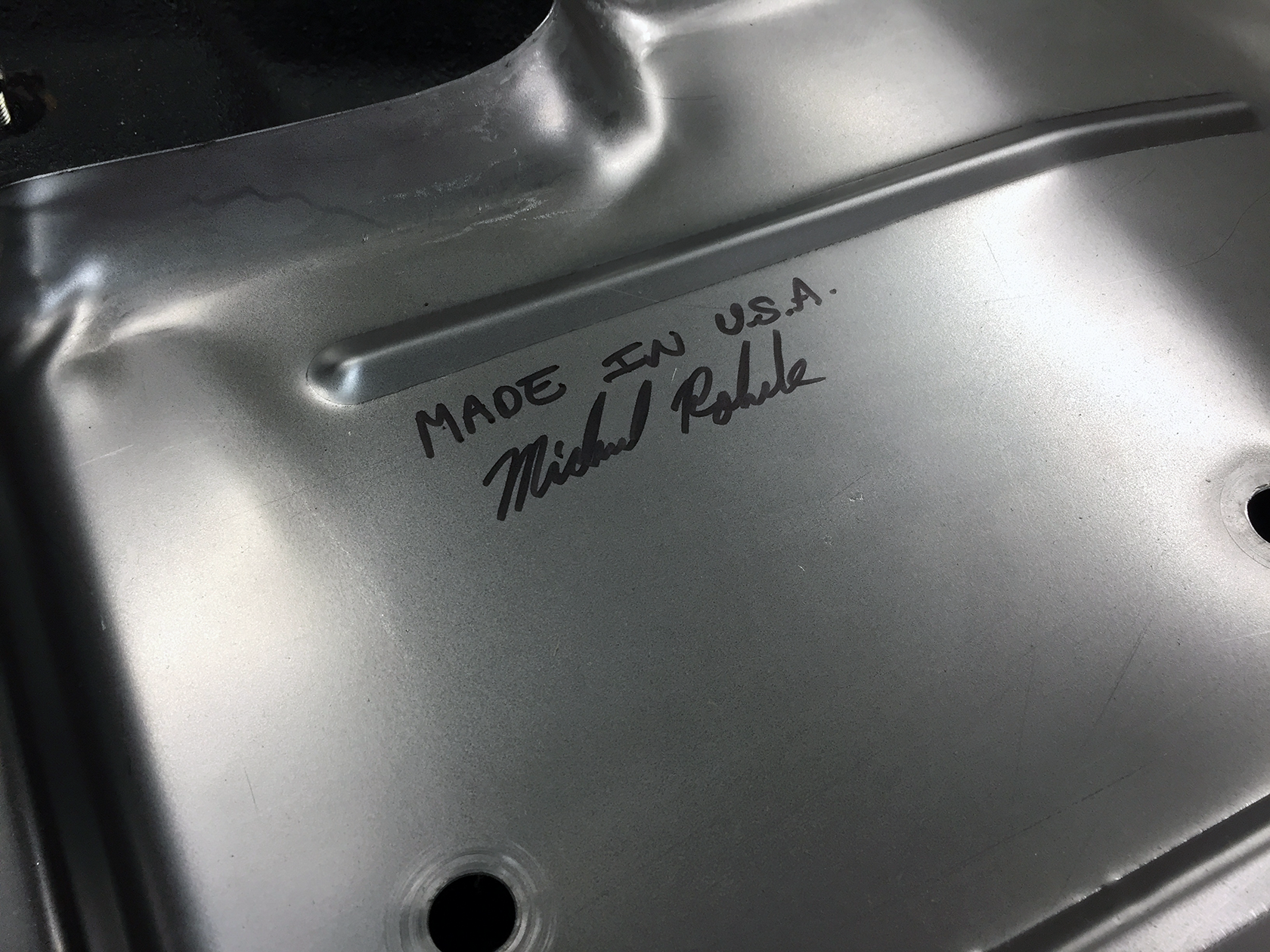 The trunk floor braces look to be more heavy duty than factory.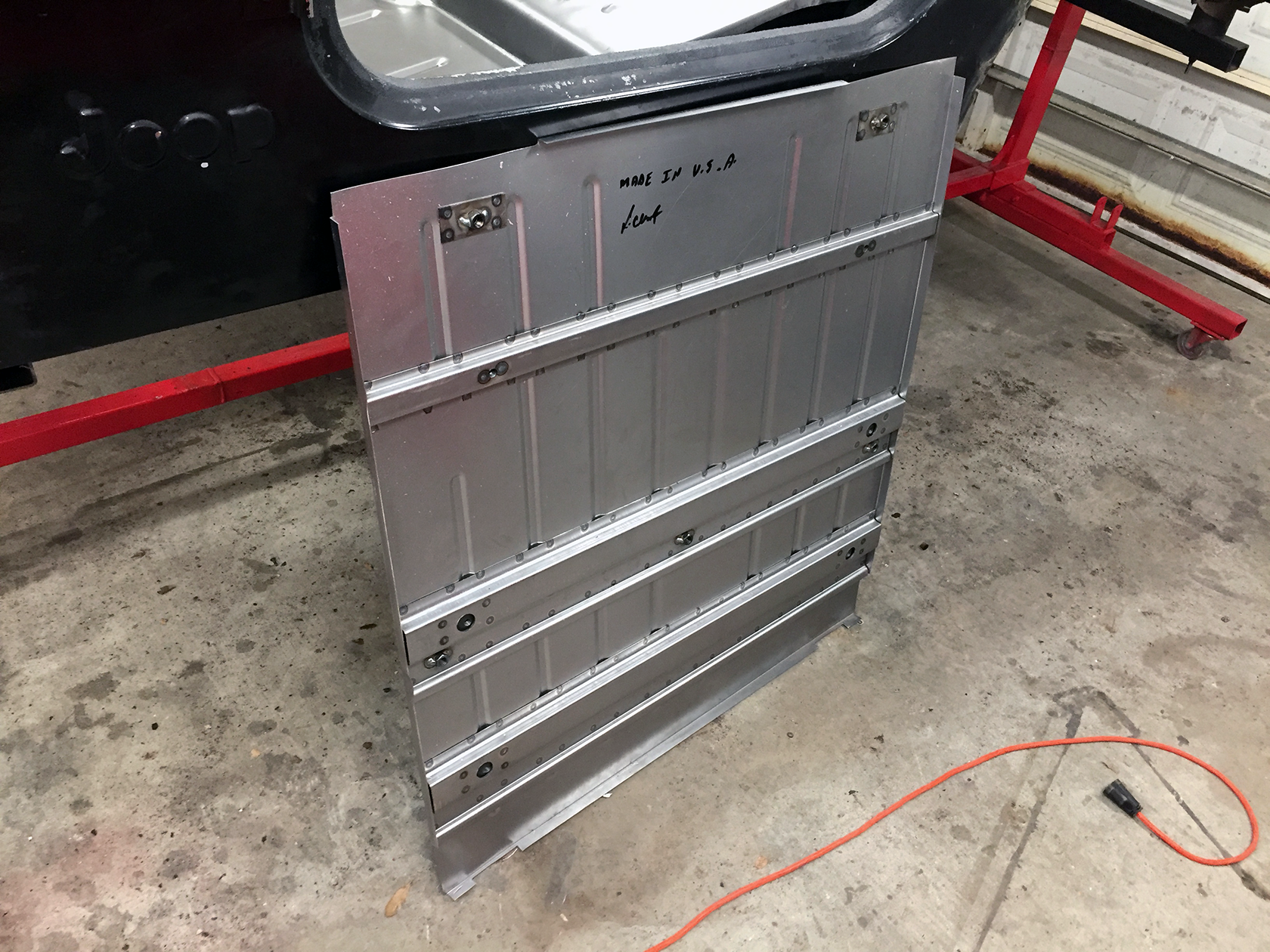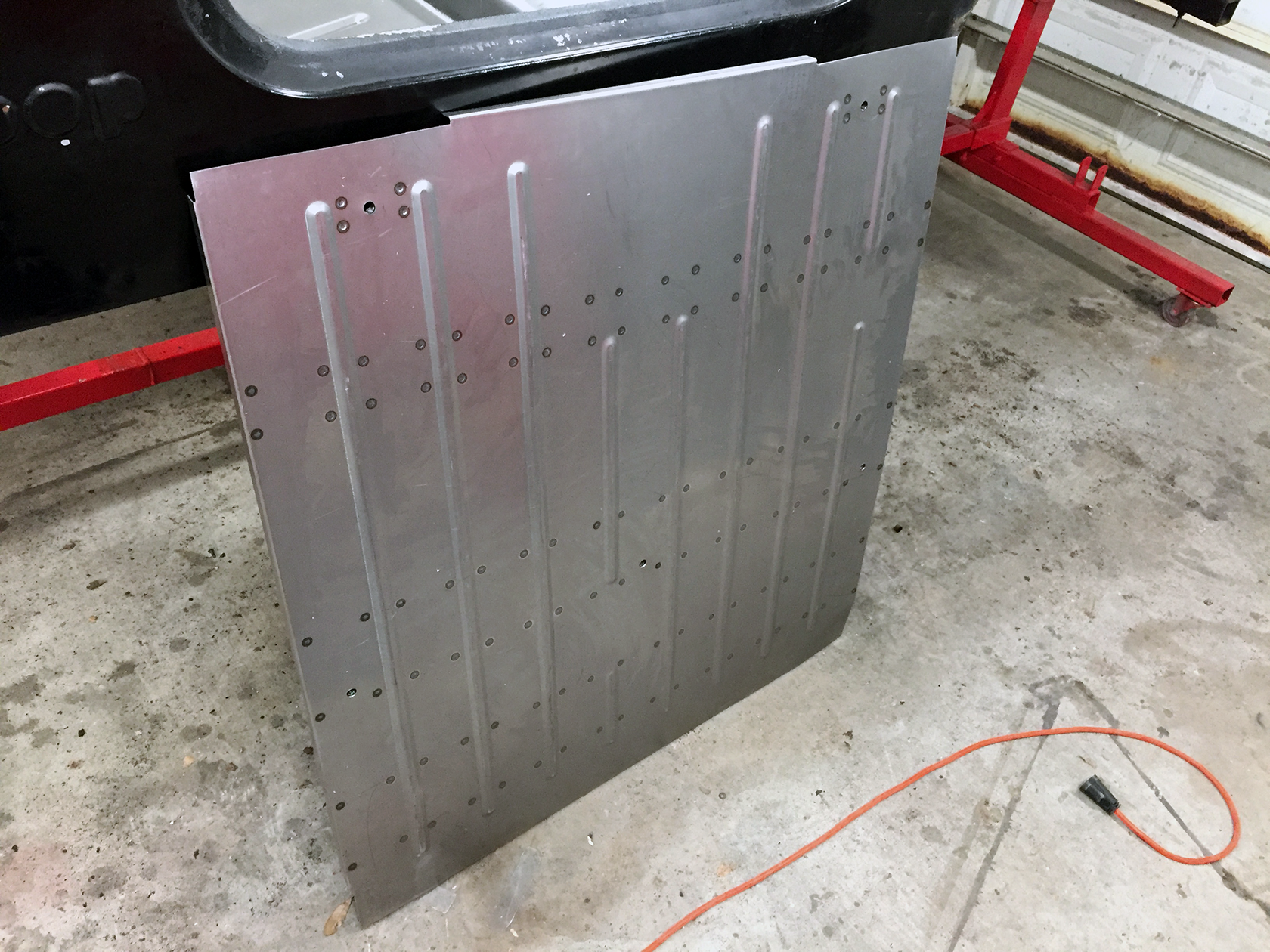 The thin part looks a little cock-eyed from shipping. None of the cross braces are bent so I think it should straighten out once everything gets fitted.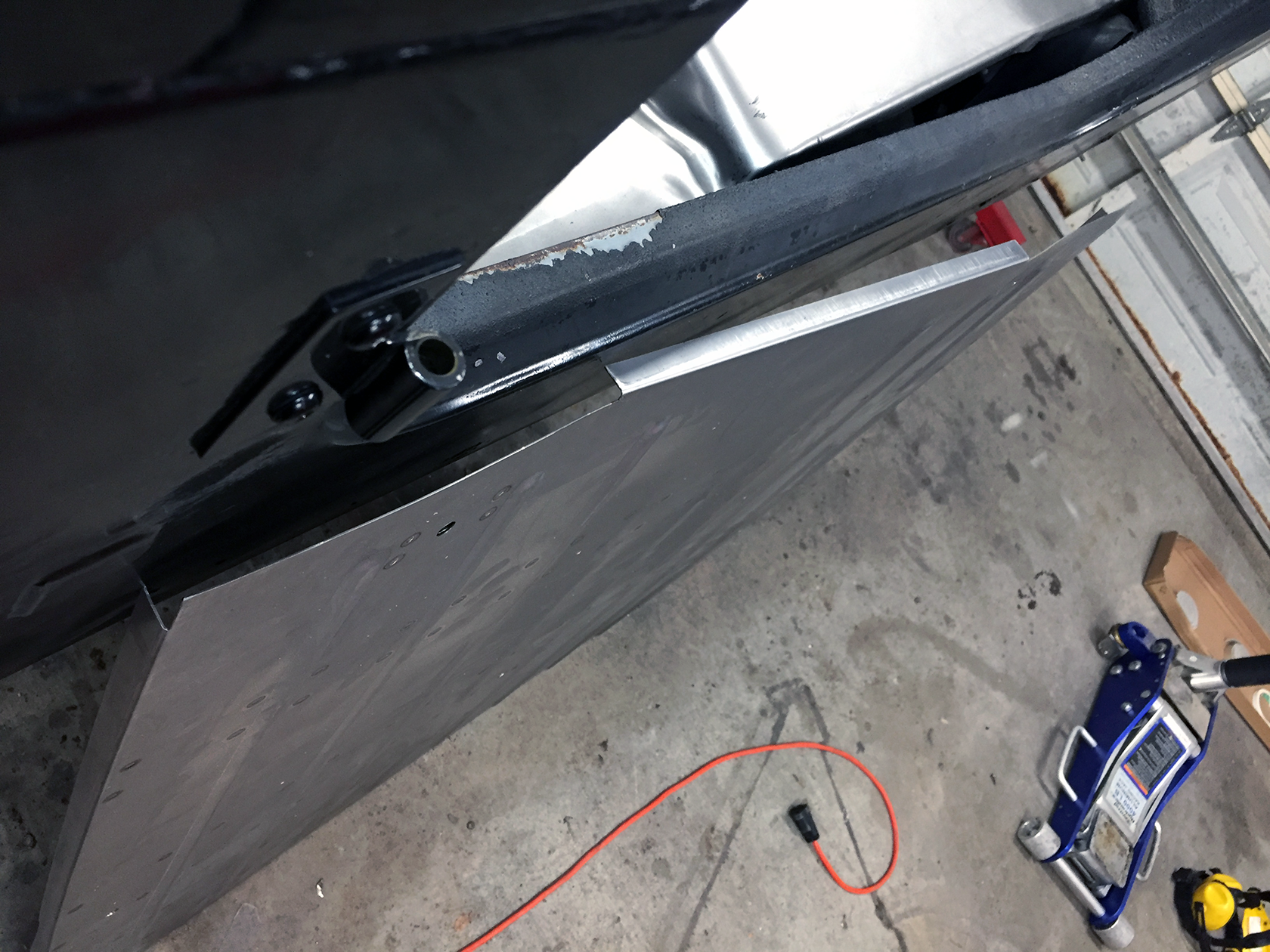 New braces for the front. I didn't order the horizontal brace. I'm going to try to salvage the one that's in there. Not sure how optimistic I should be.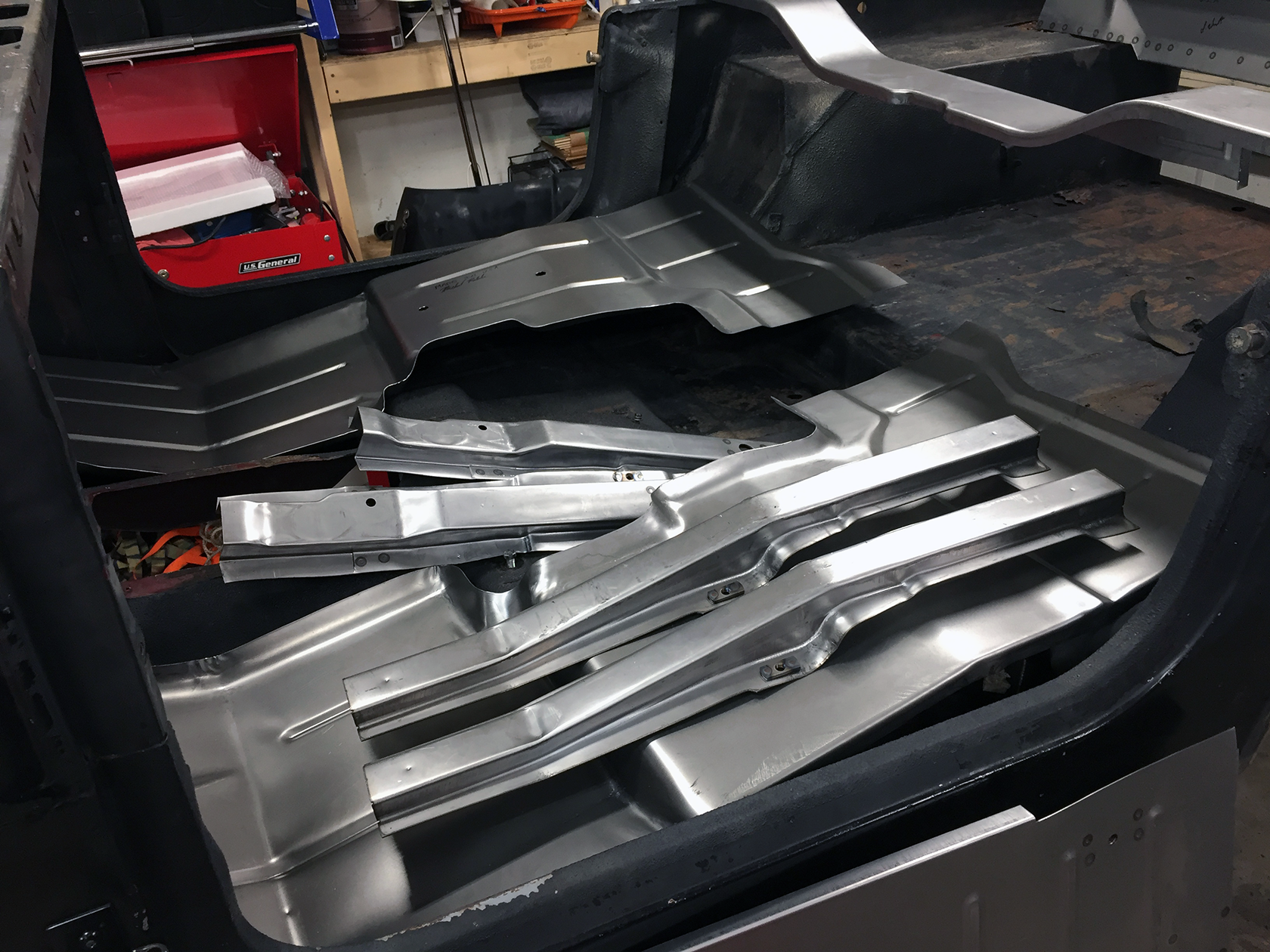 I also picked up a new riser and rear tailgate/body mount.